Recent Posts by Alfredo Acedo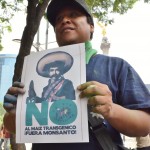 Twenty-two months ago, Mexico became a GM maize-free territory, when a Federal Judge issued the precautionary measure that suspended authorizations to plant any genetically modified seeds of this grain, a staple food in the country, essential to its culture.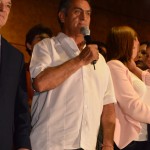 Nuevo Leon opened up a new channel for democratization in Mexico by breaking the bipartisan lock on the state in an election that many describe as historic.This is the first time an independent candidate has won a governorship, only recently allowed under a new electoral law. The win is particularly significant given that the state comprises Mexico's third largest regional economy.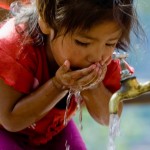 The ruling party (PRI) and its allies, the National Action Party (PAN), the Partido Verde and New Alliance, lost a battle when the General Water Law to privatize Mexico's water resources was shelved in the Chamber of Deputies. Grassroots mobilization played a key role in the victory.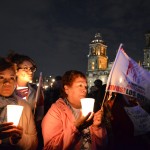 On January 26, for the eighth time since the fateful September 26, tens of thousands of people from various sectors marched through the streets of the capital with a two-pronged demand: to bring back alive the 43 disappeared students of Ayotzinapa and to transform national public life.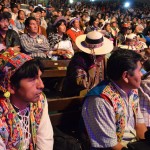 The People's Summit on Climate Change began with a strong indigenous presence with a message to the world: humanity is going through a crisis of civilization, on an exhausted planet where we can no longer tolerate the biological illiteracy of those do not know how to read life.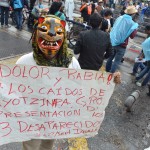 The huge demonstration on October 2, 46 years after the massacre of Tlatelolco in the Plaza of 3 Cultures in Mexico City, was marked by mourning.
Written on October 20, 2014 at 11:48 pm
Categories: Uncategorized

Tags: Mexico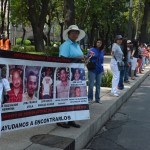 Thousands of protesters formed a human chain in Mexico City in April to protest proposed telecommunications legislation. Speakers at the event called the reforms "an assault on free speech and a restriction against access to public information."
Written on May 27, 2014 at 11:42 pm
Categories: Uncategorized

Tags: Mexico
Recent Comments by Alfredo Acedo
No comments by Alfredo Acedo