Recent Posts by Alfredo Acedo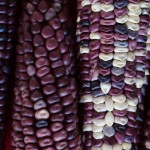 The invasion of GM corn into Mexico threatens peasant farmers and the future of the native seed as powerful transnational companies lobby aggressively to get their way.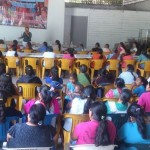 In Mexico, rural women have vowed to defend the right to food, to biodiversity, to our natural resources, and to end the violence in all forms that arises out of capitalist and patriarchal systems. They reaffirmed these commitments on Mar. 8.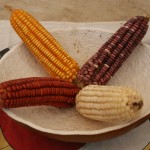 A federal court in Mexico City ordered the Mexican government "to suspend the issue of permits for experimental, pilot or commercial cultivation of genetically modified corn" on Oct. 10. This is the first victory in a class-action suit filed against the invasion of Monsanto corn in Mexico.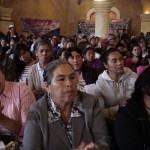 Representatives from affected communities and environmental organizations denounced that the Mexican government has caused pollution, deterioration of watershed and clean water scarcity.
Mexican activists responded to the global call for a day against Monsanto with a "Carnival of Corn" in Mexico City. Hundreds of mostly young people from political, social and environmental organizations and artists' collectives held cultural events and paraded from the Palace of Fine Arts to the Monument to the Revolution with drummers, street theater, music, performance and dance. The most popular hash tag in the social networks was #FueraMonsanto (#MonsantoOut).
Monsanto's bitter seeds have given another blow to the Mexican honeycreepers that had previously succeeded in stopping short the transnational corporation's plan to plant 253,000 acres of transgenic soybeans in the Yucatan Peninsula that would have jeopardized beekeeping in the region, the main livelihood more than 25,000 families.
In an era of food crisis, the fight for corn has intensified, and the importance of this grain – a staple of the diet of Mexico and a large part of the world – has been revealed to the fullest extent. The scenario we are faced with is a battle between a culture that revolves around the material and symbolic production of corn, as well as the cultural, social, and historical value placed upon this crop by humankind, and the network of commercial and political interests that sees this prodigious crop simply as another way to increase power and profit by means of plundering its native lands.
Recent Comments by Alfredo Acedo
No comments by Alfredo Acedo