Recent Posts by Andrew Kennis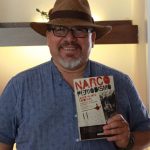 One month ago today a burly, middle-aged reporter set out from the offices of the news weekly Riodoce that he co-founded some fourteen years ago, walking toward his car at high noon. He had just penned what would be his last column that morning when his life was brought to an abrupt end by two unknown assassins.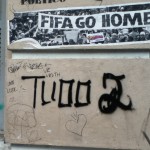 Seven years ago when Brazil was announced as FIFA's selected host country for this year's World Cup, Brazilians celebrated in the streets. on the eve of the tournament, polls showed that most people in the very country that has enjoyed more World Cup victories than any other no longer wanted to host the tournament whose final match played out July 13. Why the drastic change in public opinion, over a game Brazilians clearly adore?
Written on July 14, 2014 at 4:17 pm
Categories: Uncategorized

Tags: SOUTH AMERICA
Recent Comments by Andrew Kennis
No comments by Andrew Kennis