Recent Posts by Annie Bird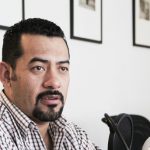 Guatemalan President Jimmy Morales and Attorney General Thelma Aldana arrived in Washington to convince aid and lending agencies of Guatemala's commitment to rule of law just a day after their government arrested its most prominent human rights prosecutor.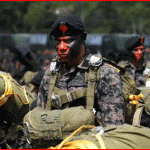 On June 21, 2015 the London-based Guardian newspaper published an article describing the testimony of a soldier who says he deserted the army after his unit was given an order to kill activists whose names appeared on two lists. The second list contained the name of Lenca indigenous leader Berta Caceres, murdered last March.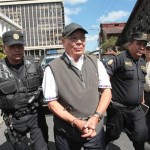 Guatemalan authorities have arrested at least 18 high-ranking Guatemalan military officers yesterday on charges of crimes against humanity and forced disappearance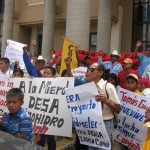 For over a hundred years, outsiders have attempted to take the bountiful Lenca lands on the shores of the Gualcarque River and their communities have resisted. But last year, national and international investors in a hydroelectric dam project moved in to steal the communities' land. Now three grassroots – Berta Caceres, Tomas Gomez and Aureliano Molina – could go to jail.
As foreign investment in mines and dams throughout Guatemala and Honduras have indigenous communities under threat and violent attack,, the Continue Reading »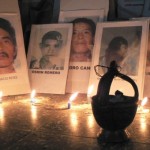 Since January 2010, there has been a constant stream of killings of members of land rights, campesino movements in the Bajo Aguan region of Honduras. At least 88 campesino movement members and supporters have been killed, along with five bystanders apparently mistaken for campesinos. Most recently, on Feb. 16 two campesinos were killed–Santos Jacobo Cartagena was gunned down while waiting for a bus, and Jose Trejo, an outspoken advocate for the investigation of his brother's Sept. 22, 2012 murder, was shot while driving.
Recent Comments by Annie Bird
No comments by Annie Bird