Recent Posts by Laura Carlsen
Women grassroots leaders and peace activists from across the Americas met in Antigua, Guatemala in early November to discuss the root causes of the violence they experience, major challenges to peace in the region, and what feminist grassroots leaders are doing about it.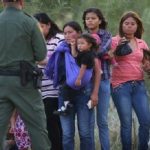 Violence against women is on the rise in our region, measured by the killing of women, attacks on female defenders, reports of domestic violence, and almost any other index. It is concentrated on—but not limited to—sectors of the most vulnerable women, among them the migrants.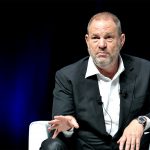 The recent scandals regarding first, Hollywood mogul Harvey Weinstein and then Republican Senate candidate Roy Moore have broken the usual impunity surrounding men's sexual assault on women by bringing it into the public sphere. That's a good thing. But the scandals also reveal what women have always known–the pervasiveness of sexual assault in our daily lives.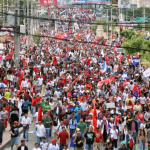 If we allow this setback in Honduras, not only will the Honduran people suffer, it will embolden anti-democratic forces around the world. With key elections coming up next year in Colombia, Brazil and Mexico, it's vitally important not to allow the right to establish a precedent of successful fraud.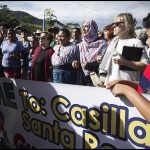 They're bringing limelight to women-led movements resisting land grabs and destruction from mining companies, hydroelectric plants, and monoculture plantations.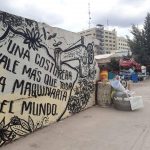 Despite the confusion in the information and the silence of the city government, we can see many parallels between the seamstresses of 1985 and the workers of 2017. The most evident is that they worked in unsafe places that did not comply with minimum standards of construction.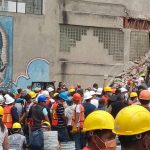 Ten days after the earthquake that shook Mexico City, the official death toll is 358 dead throughout the country, with 217 in Mexico City alone. Thousands of people are coming to the aid of strangers, and an almost-forgotten sense of community has arisen in one of the world's largest cities.
Recent Comments by Laura Carlsen