Recent Posts by Laura Carlsen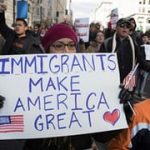 After weeks of rumors and tweets, Donald Trump announced his decision to repeal the Deferred Action for Childhood Arrivals program, known as DACA. Attorney General Jeff Sessions, a notorious racist and anti-migrant advocate, broke the news with the gleeful expression he reserves for when he's destroying the lives of thousands of Latino or Muslim or Black or Indigenous people.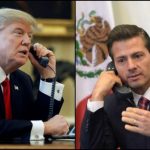 The Washington Post published the full transcript of the January 27 phone call between Donald J. Trump and Mexico's President Enrique Peña Nieto and it has stirred up the usual voyeuristic interest in the inner workings of the U.S. president's disturbed mind. But more than that, it reveals the bizarre relationship between an ego-driven domestic agenda and a rudderless and opportunistic foreign policy.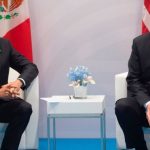 Mexico's President Peña Nieto and Donald Trump finally meet at the G20. And it does not
go well.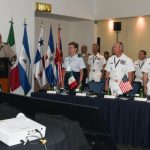 The Miami meeting ignored human rights and refugee rights. There appears to have been no discussion of government abuses as a result of intensified joint operations to stop migrant flows to the United States, particularly by Mexican security forces and increasingly by Central American forces charged with controlling outmigration of their own people.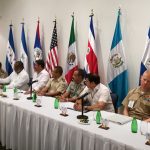 Mexico's Secretaries of Government and Foreign Relations and Defense and Marine Secretariats will stand beside their U.S. co-hosts June 15 and 16 to launch the new Plan Pentagon for Central America. They won't call it that, of course. Vice President Mike Pence will open the event "Conference on Prosperity and Security in Central America", before the presidents, the generals and representatives from observer countries.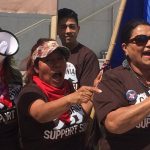 The Caravan Against Fear set out from Sacramento April 10 in eight white vans that carried some fifty people, most of us strangers before the trip. We traced the border from California to Texas and back again, and learned about friendship, solidarity and resistance on the border of Trump America.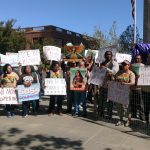 Union members, migrants, government officials and grassroots organizers chanted and marched before stepping up to the mike in the shadow of the Federal Building in Sacramento to tell their stories and make promises. The Caravan against Fear is under way in California.
Recent Comments by Laura Carlsen