Recent Posts by Laura Carlsen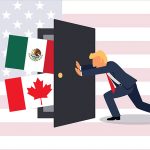 While the union representatives met in Mexico City, in Washington Trump signed two executive orders about commerce. One requires a report on deficits in trade relations that seeks to identify unfair practices and the other orders the application of anti-dumping sanctions. Actually, there is nothing new in either.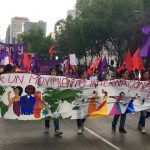 Feminism will never defeat the Trump patriarchal revival in the U.S. or the resurgence in the rest of the world unless it embraces its nature as profoundly anti-systemic. As the system becomes more deadly and alienating, women's defense of life and their stands against impunity present a radical challenge.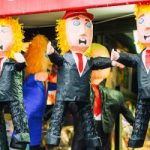 Those who thought that Donald Trump's Mexico-bashing was just a campaign strategy have been roundly proven wrong. With the stroke Continue Reading »
The group of migrants has decided to walk across the city's characteristic bridge to call for "fewer walls, more bridges." Among them are mothers and children who had not seen each other in more than 20 years, and grandparents who had never met their grandchildren who grew up in this huge city far away from the villages their parents were born in.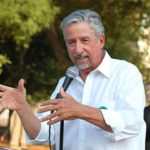 On Oct. 23, Tom Hayden, a leader on the U.S. left who dedicated his life to social justice, died. His work began in the student anti-war and civil rights movements in the sixties to span nearly two decades in the California legislature, and included issues as diverse as organizing to improve U.S. relations with Cuba, ending the war on drugs and protecting the Los Angeles valleys he called home.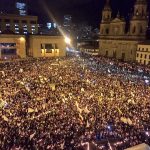 The Colombian people voted NO to peace. Or to be exact, 50.2% of 37% of the eligible population voted no. In the referendum held Oct. 2, the majority of voters decided to scuttle four years of peace talks dedicated to ending 52 years of bloodshed.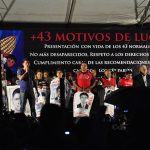 The marchers have turned out by the thousands to tell the government of Enrique Peña Nieto that the forced disappearance of the 43 students of the Ayotzinapa Teachers College on September 26, 2014 continues to be a rallying cry for a people who are fed up with the violence and lack of justice in the county.
Recent Comments by Laura Carlsen