Recent Posts by Dawn Paley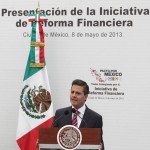 Critics argue that Mexico's financial reforms could increase consumer debt and repossessions in Mexico, and lead to more publicly funded bailouts of foreign-owned banks.
Written on August 8, 2013 at 10:05 am
Categories: Uncategorized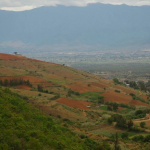 Denver, Colorado-based Sunshine Silver Mines Corp. is the owner of a mining project that had its machines returned by local authorities in the village of Magdalena Teitipac last month. Media reports and news releases previously misidentified the parent company of the local subsidiary Minera Plata Real as a Canadian company, Linear Gold.
Written on August 1, 2013 at 1:41 pm
Categories: Uncategorized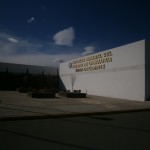 It has been five years since Mexican legislators approved a series of changes to Mexico's constitution relating to security, the justice system, and organized crime. The changes, it was promised, would make the courts system more reliable and open, and protect the rights of citizens. The reforms introduced spoken arguments in trials, the presumption of innocence and an adversarial criminal process, marking what experts call a "paradigmatic shift in Mexican jurisprudence."
While the new system has support in high places, it also has its detractors, many of whom point out that the legal reforms were "Made in the USA."
Written on June 13, 2013 at 3:53 pm
Categories: Uncategorized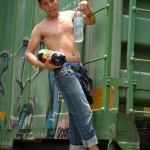 If they board a bus, undocumented migrants in Mexico can be pulled off and deported by soldiers at numerous checkpoints dotting northern-bound highways. Without paperwork, they can't make it past the airport service counter. So the train remains the most accessible means of transport for Hondurans, Guatemalans, Salvadorans, Nicaraguans, and others hoping against hope to make it to the US. And the most deadly.
Written on June 4, 2013 at 1:43 pm
Categories: Uncategorized
Obama last visited Mexico during the G-20 summit in Los Cabos last June. He and his entourage will touch down again today for talks with Mexico's new president, Enrique Peña Nieto. Since his election, Peña Nieto's team has worked to shift media focus away from violence related to the drug war and towards the economy, something that will likely be reinforced during this visit.
Since the US got on board, the TPP has taken shape as a second generation of geographically-distributed multilateral negotiations after the collapse of the World Trade Organization (WTO) talks and the Free Trade Area of the Americas proposal. According to the Office of the US Trade Representative, "This agreement will advance U.S. economic interests with some of the fastest-growing economies in the world; expand U.S. exports, which are critical to the creation and retention of jobs in the United States; and serve as a potential platform for economic integration across the Asia-Pacific region."
Recent Comments by Dawn Paley
No comments by Dawn Paley