Recent Posts by Jessica Isla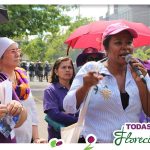 The truth that's known and accepted, as Humpty Dumpty would say, will always be power's truth, and we will always be like Alice asking questions, breaking the molds, ignoring the admonitions to remain quiet or to be silent, disobedient, even of ourselves, using the word and our bodies to move forward.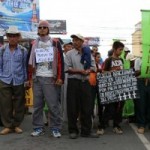 The indignado movement is a space where the Honduran people have come together on a massive scale, and it is the harnessing of popular discontent and of responses to the fragrant violations to human rights we've seen grow in intensity since the coup d'etat in 2009.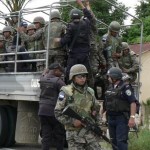 On a day like today five years ago, I woke up with the noise of military planes crisscrossing the skies, and without light, without water, without news. It was June 28, 2009 and the chronicles of the impossible were yet to be written. In the entire world, even in Honduras, our generation thought that coups d'état had passed into history. We were wrong.
Written on July 9, 2014 at 4:56 pm
Categories: Uncategorized

Tags: CENTRAL AMERICA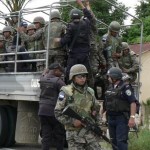 In Honduras, there is an institutional crisis and society lives in an atmosphere of panic. Isn't it ironic that we're being attacked by the same forces the government says are responsible for guarding our personal integrity and our lives?
Written on September 4, 2013 at 12:18 pm
Categories: Uncategorized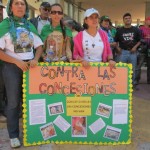 For ten days, men and women walked many kilometers toward the capital of Honduras, making stops along the way, accompanied by people who joined in solidarity. Called "Step by Step for Dignity and National Sovereignty", the walkers demanded the derogation of the Law of Special Development Regions, freedom for Chavelo Morales, derogation of the Mining Law and cancelation of environmental edicts that privatize water, energy and natural resources. Indigenous, Afro-Honduran, peasant women, and feminists formed the core of the Walk for Dignity.
Written on March 13, 2013 at 2:04 pm
Categories: Uncategorized
Yesterday I lost my son. My son will be turning two and has a beautiful name that means message Continue Reading »
Written on August 20, 2012 at 9:25 pm
Categories: Uncategorized
"Hágase justicia aunque el mundo perezca" ("Let justice be served, even as the world perishes") was the motto written above the entrance to the penitentiary that burnt to the ground in Honduras, trapping and killing hundreds. We have to ask: What kind of justice did they have in mind when they placed that line on the door to the jail?
Recent Comments by Jessica Isla
No comments by Jessica Isla