Recent Posts by Martha Pskowski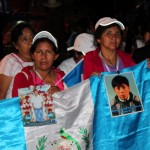 The Mesoamerican Migrant Movement estimates that there are 70,000 to 150,000 disappeared migrants in Mexico. Echoing the cries of "Because they were taken away alive, we want them back alive!" resonating across Mexico with the case of the 43 disappeared students of Ayotzinapa, the mothers chanted in downtown Oaxaca: "Because they came here alive, we want them back alive!"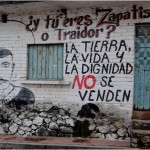 Emiliano Zapata, Mexico's iconic revolutionary hero, is buried in Cuautla, Morelos just eight miles from the 620 Mw thermal-electric plant, already constructed in the small town of Huexca. In the same towns where Zapata fought for the rights of Mexico's rural majority, mega-development projects are setting off fierce protests.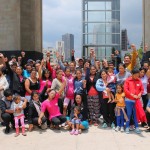 Paola Quiñones, a Honduran migrant, has become an advocate for Central American migrants in Mexico who suffer brutal conditions in their passage through the country. She is part of a group of migrants in Mexico who have taken the struggle for "Free Transit" and dignity for migrants into their own hands, based on lived experience.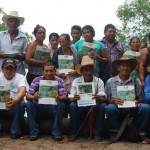 True development in El Salvador will mean looking beyond U.S. money and the strings that always come with it.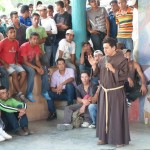 What was planned as an 80-mile protest march in southern Mexico became a mass demonstration that traversed Mexico from south to north as hundreds of migrants demanded their rights and raised international awareness.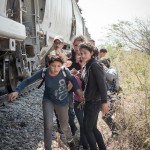 Increasingly, children are found among the thousands of Central American migrants traversing Mexico in hopes of making it into the United States. Although shelters take them in, current immigration policy and practices are not equipped to protect their rights.
Recent Comments by Martha Pskowski
No comments by Martha Pskowski