Recent Posts by Talli Nauman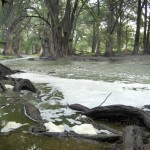 Mexico's Jan. 24 federal register notice laying out the 200 pollutants that factories now must report annually opens the curtain for the sun to shine after a nearly 20-year-long grassroots crusade to secure the public's right to know about hazardous waste.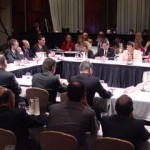 Journalists can´t overlook the potential of the Commission for Environmental Cooperation, whose Joint Public Advisory Committee hearings are accessible via webcast on Oct. 17 and 18.
The case of the failure of Mexico's Laguna Verde Nuclear Plant, nestled on the jagged Veracruz seacoast, reveals the need Continue Reading »
Idle No More (INM), started in late 2012 as an aboriginal movement to block regressive legislation threatening indigenous, territorial and treaty claims in Canada, has quickly become a worldwide vehicle for indigenous peoples' rights and environmental complaints. By early 2013 It has attracted significant attention from Latin American quarters.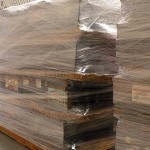 It was 35 years ago when Amexco S.A. de C.V. began its infamous illegal dumping of lead-contaminated residues in Tijuana – 30,000 m3 of slag imported from California under what the Mexican government deemed the false pretext of car-battery recycling. By the time Mexico's federal environmental prosecutor analyzed remediation options in 1996, the U.S. corporation Alco Pacifico Inc. had acquired the liability. Mexican law mandated the return of the hazardous waste to its country of origin.
Following efforts by members of civil society to protect one of Mexico's most important coral reefs, political pressures obligated President Continue Reading »
The U.S. drug war on neighboring American countries has been going from bad to worse ever since Plan Colombia and Plan Condor began wreaking untold environmental destruction of herbicidal fumigation on the biologically diverse countries of Colombia and Mexico in the 1970s.
Recent Comments by Talli Nauman
No comments by Talli Nauman