Recent Posts by Nidia Bautista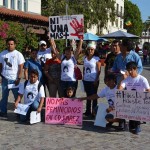 As human rights activists living in Los Angeles, Nansi Cisneros and Karla Castañeda are demanding the Mexican government help them find their missing loved ones.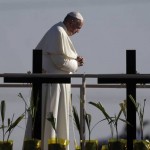 By the end of the pope's visit, activists wondered whether their organizing efforts and messages to the pope were enough to inspire long-lasting justice on the border.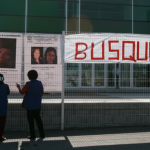 The mothers of Mexico's disappeared have become experts in their own right—many have searched for their children on their own and have become the fiercest activists and critics of government impunity and state violence in Mexico.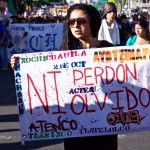 United under a call for justice extended through decades of impunity, the fight for justice for the victims of state repression came alive at the march, inspired by the fierce activist spirit of Mexico's students.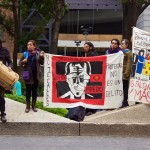 Mexican youth has born the brunt of state violence and over the past three years hundreds have been arbitrarily arrested, assassinated and, like in the case of the students from Ayotzinapa, disappeared.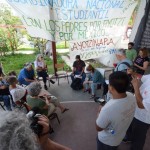 Participants of the School of the Americas Watch (SOAW) delegation in Mexico called for the suspension of Plan Merida last month after meeting with Mexican social movements and human rights organizations in Mexico City, Guerrero, and Chiapas. The visits, organized with groups actively working to end militarization and state violence in the country, took place from June 21 to July 1 and culminated in an urgent call for an end to all U.S. aid to Mexico.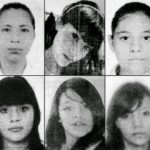 As the demand for justice for the 43 disappeared Ayotzinapa students continues in streets worldwide, the epidemic of violence against women grows and justice for its victims remains relegated to a labyrinth of impunity, inefficiency and government indifference.
Recent Comments by Nidia Bautista
No comments by Nidia Bautista