Recent Posts by Nidia Bautista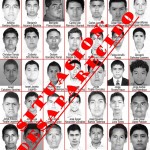 With the Mexican Consulate as a backdrop, at least two hundred people in Los Angeles organized skits, marched and chanted in protest of Enrique Peña Nieto's meeting with President Obama in Washington on Jan. 6. Meanwhile, hundreds of protestors gathered on Lafayette Square in Washington DC, while some met with members of Congress to ask them to cut US security aid to Mexico.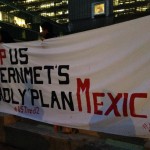 While Peña Nieto and Obama will discuss plans to fortify the bilateral security agenda, which to this date has caused over 100,000 deaths and 24,000 disappearances in Mexico in the last 8 years, citizens of both countries are demonstrating that a transnational organized effort to push for and achieve justice is not only possible, but well under way.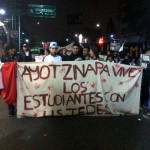 Thousands of students marched from Tlatelolco Square, site of the notorious student massacre of 1968, to the Zocalo in Mexico City Nov. 20 in solidarity with the 43 disappeared students of the Rural Teachers' College in Ayotzinapa, Guerrero. The student march, which included both public and private universities and high schools, followed national strikes organized in 79 universities throughout the country.
Recent Comments by Nidia Bautista
No comments by Nidia Bautista