Recent Posts by Kent Paterson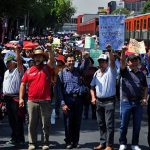 Clayton Beverly is among teachers and activists who gathered last month outside the Mexican Consulate in Albuquerque, New Mexico. The protesters demanded a halt to government attacks against Mexican teachers, an immediate dialogue with the striking National Coordinator of Education Workers (CNTE) and the release of jailed union leaders.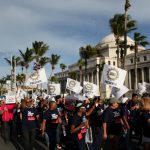 Touted as a bipartisan compromise to the Puerto Rico debt crisis, a bill advancing in the U.S. Congress proposes establishing Continue Reading »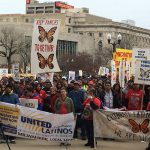 As the militant protests against Donald Trump in California and across the nation attest, resistance to open racism and xenophobia is on the upswing. On May Day 2016, demonstrations from different sectors of the immigrant rights and labor movements once again hit U.S. streets drawing on the legacy of demonstrations a decade ago.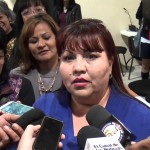 Antonia "Toñita" Hinojos Hernandez's name won't be appearing on the June ballot for mayor of the northern Mexican border city Continue Reading »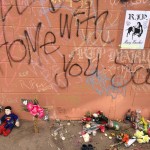 Most U.S. aid to Mexico supports governance, justice and "rule of law" reforms aimed at curbing corruption and remolding the notoriously dysfunctional Mexican justice system. But corruption pervades the U.S. justice system and the state of New Mexico is a good example.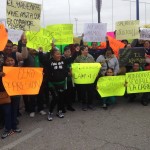 In 2015, class and social struggles intensified in different regions of Mexico. From small farmers to factory workers, and from teachers to farmworkers, different sectors of the population mobilized to demand fair living standards and dignified treatment.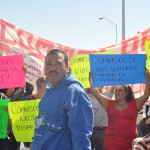 In a virtually unprecedented development, labor protest is widening in the maquiladora industry of Ciudad Juarez, Mexico. While worker dissatisfaction or protest is nothing new in the foreign-owned border factories that produce goods for export to the United States, previous manifestations of discontent in the generally union-free industry have usually been confined to one company at a time.
Recent Comments by Kent Paterson
No comments by Kent Paterson