Recent Posts by Kent Paterson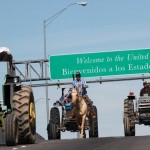 The Bridge of the Americas, known as the Cordoba Bridge or Free Bridge in borderland parlance, carries more than just commercial trucks and routine travelers between the northern Mexican city of Ciudad Juarez and El Paso, Texas. Over the years the border crossing over the Rio Grande has also served as a bridge between social movements and political ideas with transcendence in Mexico, the United States and across the globe.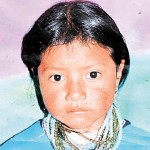 On the official front, a flurry of activity surrounding Nohemi's death has unfolded in several nations.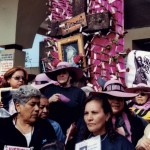 In an action that gives the old Friday News Dump an extra twist, a Mexican court handed down a Saturday night verdict in a landmark and controversial case.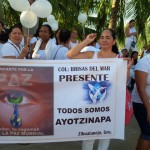 At the entrance to city hall in Zihuatanejo, Mexico, banners drape the fence and the shuttered gate. One message reads: "43 students still missing and something of us disappeared with them. Justice for Ayotizinapa."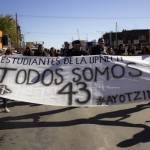 Months after the savage police attack that left six unarmed people dead and 43 students disappeared in Iguala, Mexico, the movement for justice shows no signs of letting up. Parents of the disappeared students and their classmates launched a whirlwind tour of the southern Mexican state of Guerrero this week to build support for their cause.
Written on February 10, 2015 at 6:40 pm
Categories: Uncategorized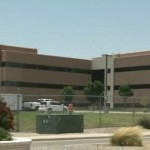 Opened last June, the U.S. government's family detention center for Central American migrants in New Mexico generated major controversy. Located at the Federal Law Enforcement Training facility in the small town of Artesia, the lock-up, euphemistically called a "family residential center" by the Obama administration, drew protests and vigils by supporters of the children and women detained at the site.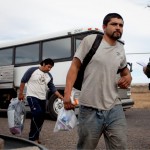 In recent weeks, the world spotlight has fallen on the drama of Central American refugees crossing the U.S.-Mexico border. Yet little attention has been accorded to the ongoing, forcible population movements within Mexico caused by similar outbreaks of criminal and state violence that are propelling Central Americans north.
Recent Comments by Kent Paterson
No comments by Kent Paterson