Recent Posts by Kent Paterson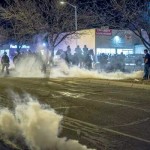 When the Albuquerque Police Department (APD) and other law enforcement agencies cracked down on protestors March 30, 2014, the city's finest rolled out a military-style force.
Written on May 7, 2014 at 4:50 pm
Categories: Uncategorized

Tags: NORTH AMERICA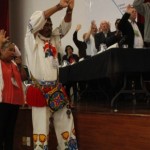 In a series of preliminary opinions, an international tribunal of conscience has condemned massive violations of human rights in Mexico.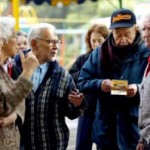 Twenty years after the promoters of the North American Free Trade Agreement (NAFTA) heralded a new age of prosperity, tens of millions of people in the member nations of the trinational trade and investment pact look forward to an impoverished retirement.
Written on December 19, 2013 at 11:38 pm
Categories: Uncategorized
Catalyzed by a teachers' strike against federal education reform, a new popular movement is gaining momentum in Mexico. And in expanding its agenda to encompass long-standing grievances ranging from environmental destruction to insecurity and indigenous rights, the movement is posing a serious challenge to not only the policies of new President Enrique Pena Nieto, but the broader economic and political direction of a country ravaged by three decades of neo-liberalism as well.
n the first few months of the administration of Mexican President Enrique Pena Nieto, the human rights thermometer is burning red. Migrants, indigenous communities, women, social activists, journalists and many others confront mounting threats.
Despite the ongoing and historic repression directed against them, Mexico's indigenous communities push forward in defense of their lands, their cultures and their ecosystems. The year 2012 reminded the world of the relevance of the slogan that was popularized after that New Year's Day nearly two decades ago when the Zapatista National Liberation Army burst into history: "Never a Mexico without Us!"
The push to rebrand and re-sell the Mexican border city of Ciudad Juárez is in full swing. With violence way down as 2012 draws to a close, business and political leaders are extolling the return of security, inaugurating public works and opening new restaurants. According to the electronic industry trade journal maquilaportal.com, upwards of 22,000 workers have been hired this year in the assembly-for-export factories called maquiladoras, with especially strong rebounds in the auto and electronics sectors. But how much of the public relations blitz is hype and how much is real? And who benefits from the new Juárez?
Recent Comments by Kent Paterson
No comments by Kent Paterson