Recent Posts by Renata Bessi, Santiago Navarro F.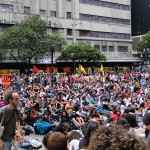 The government of Brazil is on a determined path to place the country among the list of nations that have restructured their legal framework as it pertains to antiterrorism statutes, even though Brazil has never experienced an actual terrorist attack.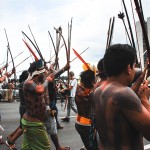 The federal government's plan to expel the Munduruku from their ancestral lands goes against the constitution because the displacement of indigenous people is prohibited under Article 231. Article 231 recognizes the right of indigenous people to live permanently on their traditional territories.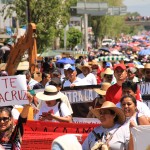 Protesting teachers have argued that the reforms, which were approved in 2013 by the Federal Congress and are being implemented in every state in Mexico, seek to reframe education as a private service, replacing current teachers with new workers who work on contract and have no labor rights.
Recent Comments by Renata Bessi, Santiago Navarro F.
No comments by Renata Bessi, Santiago Navarro F.