Recent Posts by Santiago Navarro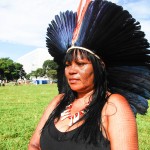 Adenilson da Silva Nascimento, a 54-year-old indigenous man better known as Pinduca Tumpinambá, grew up and lived his entire life in his village in the region known as Serra desTempes, Olivença, in the northeastern Brazilian state of Bahia. This year, on the first of May, he was returning from a day's work fishing with his wife and two of his six children – a one-year-old baby and a girl of 15 — when they were ambushed by three armed, hooded men who instantly killed Pinduca.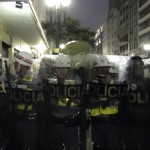 As the World Cup nears, the American company Academi, formerly Blackwater, carried out training of Brazilian military personnel and federal police in April as part of a military cooperation agreement between Brazil and the United States signed in 2010.
Written on May 27, 2014 at 10:35 pm
Categories: Uncategorized

Tags: SOUTH AMERICA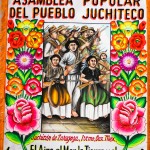 Giant wind energy projects in the Isthmus of Tehuantepec have endangered sacred sites and the way of life of local indigenous people. They are organizing to fight back.
One year since their battle against criminal organizations began, community spokesmen talked to the Americas Program about their progress.
During the United Nations Summit on Sustainable Development (Rio +20) held this past June in Brazil; Presidents Evo Morales Continue Reading »
Recent Comments by Santiago Navarro
No comments by Santiago Navarro