Recent Posts by Walda Barrios-Klee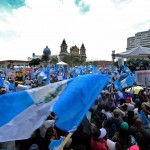 A series of unforeseen circumstances led us to this election: first, the fall of the president and vice president after the revelation of a corruption network that they had created to steal state resources and tax revenues, and second, the demonstrations that consolidated opposition to several politicians, including Manuel Baldizón, who had faced Otto Pérez Molina in the second-round of elections in 2011 and had been considered the favorite by opinion polls.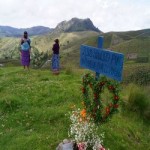 No one can understand Guatemalan society without looking at the consequences of state orchestrated oppression. These consequences include women being treated as spoils of war. The Report on the Recuperation of Historical Memory and other documents, like the ones produced by Jesuit anthropologist Ricardo Falla, document the violations of women's human rights.
Recent Comments by Walda Barrios-Klee
No comments by Walda Barrios-Klee