FEATURED CONTENT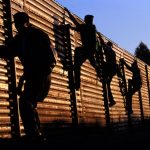 The antidemocratic project has as its main protagonist the figure of Donald Trump, head of our hemisphere's hegemony and ironically referred to by U.S. press as "the leader of the free world".
Marichuy is not running to occupy the presidential palace, she's running to raise issues that are normally shunted aside during the traditional political campaigns.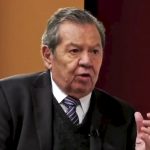 There are few people who know Mexico's transition to democracy as well or played such an active role as Porfirio Muñoz Ledo. From the late 80's with the split in the Revolutionary Institutional Party to the triumph of the conservatives in 2000, to the return of the ruling party it's been a bumpy road.
PEN Lecture Series – Laura Carlsen
From Mexico: María de Jesús Patricio Martínez (Marichuy)
November 17, 2017
September 14, 2017
This post is also available in: Spanish
Laura Carlsen is quoted in Rolling Stone Magazine Read Here.
August 7, 2017
This post is also available in: Spanish