FEATURED CONTENT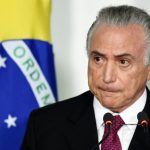 Left and right wing sectors of society are asking for Michel Tmer's head while there are still some considering him a reliable name to stay in power and make changes needed.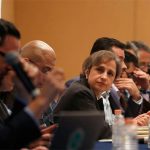 With the Ayotzinapa case still unsolved, the students still disappeared, the motives still unknown and the masterminds still unpunished, the spy scandal adds another layer of injustice. It indicates what many of us have believed from the beginning– that the Mexican government is more concerned with damage control than truth because, for them, the truth could be very damaging.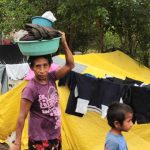 After traveling the 3 kilometers to the border, the Laguna Larga community arrived in Campeche, Mexico. There, the refugees were met by the Mexican Nacional Institute of Migration (INM) and armed federal and state police who had been informed days before of the impending eviction by the Guatemalan authorities. Barred from entering further into Mexico, the villagers were forced to stay in makeshift tents made from plastic bags on the 8-meter border zone between Campeche and El Petén.
Laura Carlsen on plight of mothers of the missing
Laura Carlsen on the progress and peril for women in Latin America
May 29, 2017
This post is also available in: Spanish
The Border Economy by Julie Morse – Business Researcher
March 20, 2017
This post is also available in: Spanish
Laura Carlsen's contribution for CounterPunch magazine talking about Women-led Movement's. Read it HERE
March 3, 2017