FEATURED CONTENT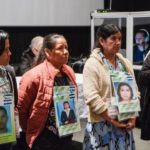 This year the Caravan of Central American Mothers arrived in Mexico City to participate in the first World Summit of Mothers of the Disappeared with mothers, other relatives of the missing and allies from Mexico, Algeria, Tunisia, Senegal, Morocco, Mauritania, Spain, Italy and the United States to compare notes and gain a deeper understanding of the problem, across borders.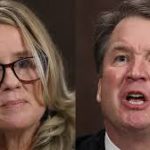 The US Senate committee held a hearing to decide whether it would pass on the nomination of judge Brett Kavanaugh to a vote on the Senate floor. Millions of Americans saw one of the most shameful moments in modern US history. The showdown between the privileged white man groomed for power and a sexual abuse victim struggling to be believed were a prime example of that part of Trumpian American society that is not only post-truth, but also post-moral.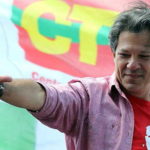 After a major defeat in the first round, the Brazilian Workers' Party and progressives are pinning their waning hopes on a second-round miracle for candidate Fernando Haddad.
From México: Jesús Vargas
Hecho en América: el trasfondo del éxodo centroamericano
Interview With Susan Gzesh
May 27, 2018
This post is also available in: Spanish
Laura Carlsen on the Globe Post about the Mexican General Election. Read Here. 
November 17, 2017
September 14, 2017
This post is also available in: Spanish
Laura Carlsen is quoted in Rolling Stone Magazine Read Here.