FEATURED CONTENT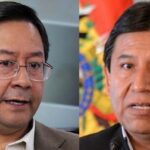 On October 18, Bolivia elects its president, vice president, and all the senators and deputies for a term ending in 2025. The election is a repeat of the October 2019 elections, which were annulled after a coup that led to the resignation and flight into exile of President Evo Morales. If everything goes as agreed, the country will regain the democratic path lost last year.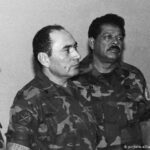 Inocente Montano, a former deputy defense minister of El Salvador, retired military man, and ex-member of one of the bloodiest commando units operating during that Central American country's civil war of the 1980s, has become the first Salvadoran convicted of war crimes and crimes against humanity.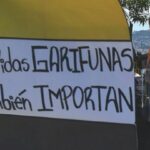 International Sign-On Statement in solidarity with the Garifuna People and OFRANEH and demanding the safe return of 5 forcibly disappeared Garifuna leaders.
Dia de Refugiados. De la serie Voces de la diferencia, de la Corte Suprema
Central American Caravan for the Disappeared Seeks to Reunite Families
Mexico's Dilemma: Tariffs or Impose Trump's Draconian Immigration
Pan-American Unity vs. CV-19
KPFK Friday Roundtable April 17, 2020
KPFK Friday Roundtable Jan. 31, 2020