FEATURED CONTENT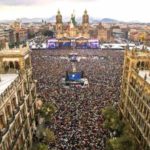 Andrés Manuel López Obrador was inaugurated Saturday, in a ceremony unlike any other seen in Mexico. What's next for the new president?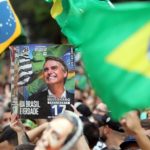 The victory of the extreme right candidate, Jair Bolsonaro, in Brazil's presidential elections and the fall of the Workers Party are having a profound impact on the rest of the countries of Latin America. These dramatic events require close analysis on the left– to learn from what happened and avoid being shut out as an option for change, and to prevent further victories of the ultra-right.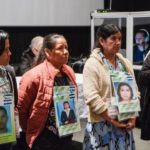 This year the Caravan of Central American Mothers arrived in Mexico City to participate in the first World Summit of Mothers of the Disappeared with mothers, other relatives of the missing and allies from Mexico, Algeria, Tunisia, Senegal, Morocco, Mauritania, Spain, Italy and the United States to compare notes and gain a deeper understanding of the problem, across borders.
Hecho en América: Caravana migrante
From Mexico: Jill Anderson
Hecho en América: el trasfondo del éxodo centroamericano
May 27, 2018
This post is also available in: Spanish
Laura Carlsen on the Globe Post about the Mexican General Election. Read Here. 
November 17, 2017
September 14, 2017
This post is also available in: Spanish
Laura Carlsen is quoted in Rolling Stone Magazine Read Here.