FEATURED CONTENT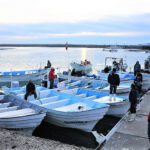 The involvement of drug cartel operatives in the illegal trade of critically endangered totoaba and vaquita porpoise bycatch has eclipsed efforts to enforce a five-year-long ban on gillnets, provoking foreign sanctions on the village's all important seafood exports.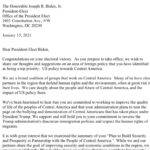 A broad coalition of U.S. groups that work on Central America called for "a fundamentally different approach to U.S. foreign policy" in the region.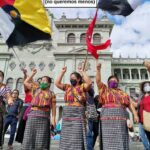 The country was still reeling from the impact of hurricanes Eta and Iota when a new crisis hit Guatemala last week, this one the product of a history of accumulating pressure in the country. The political crisis revealed public outrage of broad sectors at government corruption and impunity, particularly aimed at the Guatemalan Congress.
Dia de Refugiados. De la serie Voces de la diferencia, de la Corte Suprema
Central American Caravan for the Disappeared Seeks to Reunite Families
Mexico's Dilemma: Tariffs or Impose Trump's Draconian Immigration
Pan-American Unity vs. CV-19
KPFK Friday Roundtable April 17, 2020
KPFK Friday Roundtable Jan. 31, 2020