FEATURED CONTENT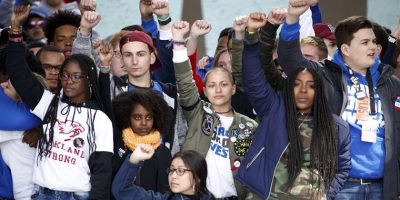 Nearly a million young people marched for their lives on March 24 in Washington DC and cities throughout the nation. They railed against the fact that in the wealthiest country in the world, youth no longer feel secure in their schools, their neighborhoods and their daily lives, and demonstrated against the politics that promotes the death industry over their survival.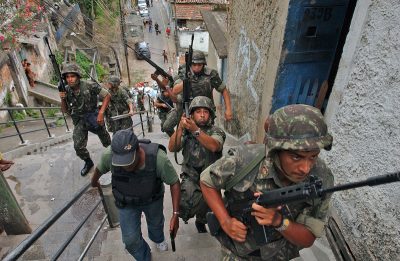 Little has changed in Rio de Janeiro since thousands of army troops were sent to patrol shantytowns and slums considered high risk.

The era of Trump marks a change that replaces the construction of hemispheric agendas with mere demands that other nations back up the U.S. government in its war policies, and an attitude of intolerance and aggression toward political situations that prevail in other countries of the region that contributes nothing to resolving them.
Interview With Alejandra Ancheita
Interview With Moira Millan
November 17, 2017
September 14, 2017
This post is also available in: Spanish
Laura Carlsen is quoted in Rolling Stone Magazine Read Here.
August 7, 2017
This post is also available in: Spanish