FEATURED CONTENT
After six days of fighting for his life in an intensive care unit in a Amazonas state hospital, a 15-year-old Yanomami teenage boy died in April 9 from complications caused by the coronavirus. The boy's death sounded the alarm for Brazil's Indigenous peoples who now face the fear of the virus alongside the stress of increasing criminal activities and government policies.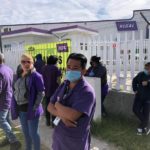 As the COVID-19 coronavirus began walloping Mexico, wildcat strikes by assembly plant workers concerned about their health and their futures rippled across the country during March and April.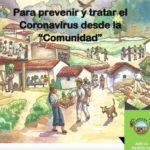 With the arrival of the coronavirus pandemic in Latin America, indigenous peoples and communities face the challenges that this disease brings. Faced with government neglect, the absence of social investment in their regions and the lack of access to regional or national hospitals, indigenous people have a serious disadvantage, but our own ancestral knowledge provides forms of protection.
Central American Caravan for the Disappeared Seeks to Reunite Families
Mexico's Dilemma: Tariffs or Impose Trump's Draconian Immigration
World Summit of Mothers of the Disappeared
Pan-American Unity vs. CV-19
KPFK Friday Roundtable April 17, 2020
KPFK Friday Roundtable Jan. 31, 2020