FEATURED CONTENT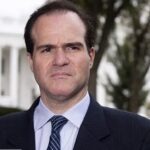 Argentina, Chile, Costa Rica and Mexico proposed suspending the election for president of the Inter-American Development Bank (IDB), scheduled for September until March 2021, to prevent Donald Trump's National Security Adviser for Latin America, the Cuban-American Mauricio Claver-Carone, from taking over the powerful regional post.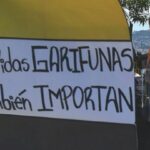 International Sign-On Statement in solidarity with the Garifuna People and OFRANEH and demanding the safe return of 5 forcibly disappeared Garifuna leaders.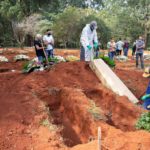 On May 23, the World Health Organization (WHO) announced that the epicenter of COVID-19 had moved to Latin America, particularly South America. The region now has the highest number of new cases and deaths in the world.
Dia de Refugiados. De la serie Voces de la diferencia, de la Corte Suprema
Central American Caravan for the Disappeared Seeks to Reunite Families
Mexico's Dilemma: Tariffs or Impose Trump's Draconian Immigration
Pan-American Unity vs. CV-19
KPFK Friday Roundtable April 17, 2020
KPFK Friday Roundtable Jan. 31, 2020