FEATURED CONTENT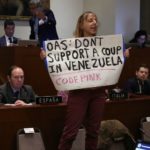 If the Trump administration and its allies continue to pursue their reckless course in Venezuela, the most likely result will be bloodshed, chaos, and instability.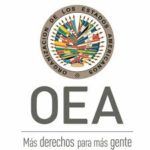 Luis Almagro, Secretary General of the Organization of American States (OAS), recently announced his bid for another 5-year term at the helm of the world's oldest and most influential regional organization. His re-election would be a major setback for good governance in the region. Hemisphere's chief regional organization has been hobbled by pro-Trump leadership.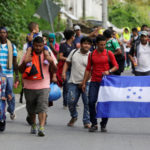 On Dec. 7, Mexican organizations in defense of migrants' rights held a press conference announcing their opposition to an agreement with the Trump administration, such as "Third Safe Country" or "Remain in Mexico" being negotiated between the two governments, in an Open Letter to the Mexican government. On Dec. 20, Donald Trump announced a plan to deport asylum-seekers who entered the United States through Mexico to await decisions in their cases on Mexican soil. The government of Andrés Manuel López Obrador accepted the plan, which is essentially the "Remain in Mexico" agreement referred to in this Letter.
4a Brigada Nacional de Búsqueda de Personas Desaparecidas, "Aprender a ser buscador"
Laura Carlsen on Central American exodus
Hecho en América: Caravana migrante
May 27, 2018
This post is also available in: Spanish
Laura Carlsen on the Globe Post about the Mexican General Election. Read Here. 
November 17, 2017
September 14, 2017
This post is also available in: Spanish
Laura Carlsen is quoted in Rolling Stone Magazine Read Here.