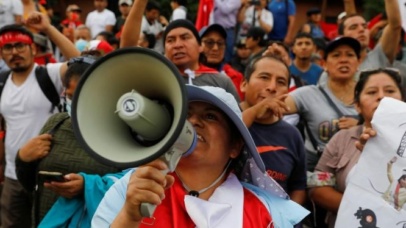 After being besieged relentlessly throughout his 16 months in office, Pedro Castillo was removed from the presidency on December 7 by Peru's national Congress after he announced a gutting of the institutional order. Castillo's attempt to dissolve Congress was followed just hours later by the move to "vacate" him, the third attempt during his term, and the first successful one.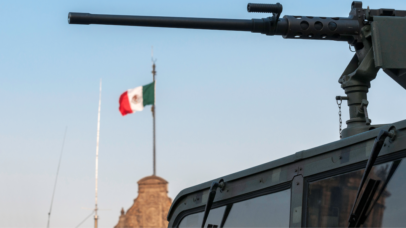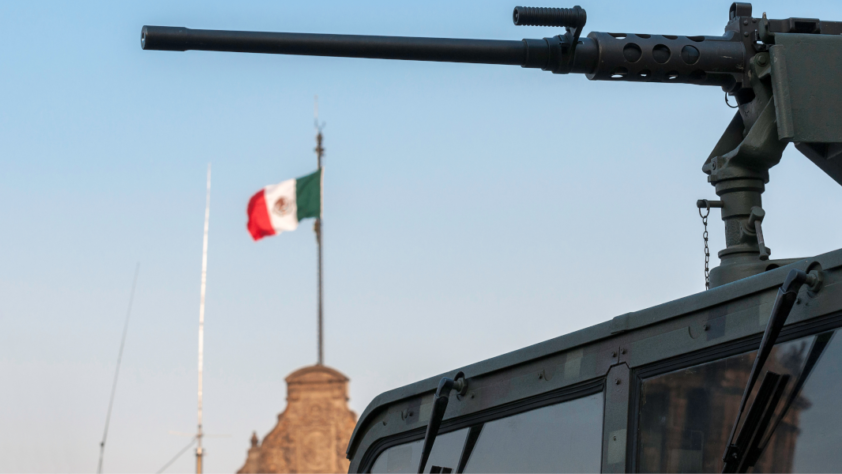 Militarization, now institutionalized in the Constitution and in practice, extended for the next six years and quite possibly forever, is not just the latest bone of contention between political parties. It is an issue that has profound implications for Mexican society, democracy, security, gender equality and human rights. It has to be analyzed within the framework of these considerations, beyond the false and hypocritical positions of the political parties.
Carefully treading a crossing of slippery stones strung across the shallow Rio Grande between Ciudad Juárez and El Paso, trickles of migrants climbed up the embankment on the U.S. side.
Joining with others who had crossed from down river, the asylum seekers waited peacefully to surrender to U.S. Customs and Border Protection agents. Watching the evolving ritual were a gaggle of Mexican journalists and local residents. A young man from Venezuela with one leg hopped around on crutches while a pair of municipal cops observed the drama from a parked truck. Standing atop the Mexican embankment, a young girl gazed across the narrow river at the forming line of asylum seekers of all ages, tears welling up in her sad eyes.
Join our newsletter for the latest on Latin American Policy and News updates and follow us on social media more information.
We depend on your participation through donations to survive. If you can, please consider making an on-going commitment to support–our sustaining members are especially vital to our work.
The Heat: U.S. migrant crisis
'Remain in Mexico' policy exposes migrants to horrific abuse.
Under the recently reinstated policy, asylum seekers at the US border are vulnerable to 'torture, rape, and death'. Check out this report on Al Jazeera with Laura Carlsen. Click here.
Mexico's elections on KPFA radio
Local candidates were killed in the run up to Mexico's recent election.
Laura Carlsen
 (
@LauraECarlsen
), Director of the Mexico City-based Americas Program joins us to analyze the political climate in Mexico following its midterm election which saw a 51% voter turnout.
Listen to the show here, at 0:08 – 36 .