FEATURED CONTENT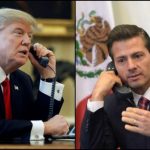 The Washington Post published the full transcript of the January 27 phone call between Donald J. Trump and Mexico's President Enrique Peña Nieto and it has stirred up the usual voyeuristic interest in the inner workings of the U.S. president's disturbed mind. But more than that, it reveals the bizarre relationship between an ego-driven domestic agenda and a rudderless and opportunistic foreign policy.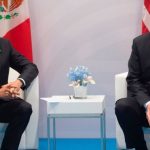 Mexico's President Peña Nieto and Donald Trump finally meet at the G20. And it does not
go well.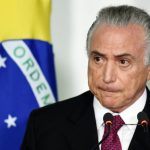 Despite some encouraging signs in the economy, Brazil's president Michel Temer faces an abysmal approval rating as the entire political class—and the president himself- continues to be embroiled in corruption scandals.
Venezuela divided: a closer look at politics
Laura Carlsen on plight of mothers of the missing
May 29, 2017
This post is also available in: Spanish
The Border Economy by Julie Morse – Business Researcher
March 20, 2017
This post is also available in: Spanish
Laura Carlsen's contribution for CounterPunch magazine talking about Women-led Movement's. Read it HERE
March 3, 2017