FEATURED CONTENT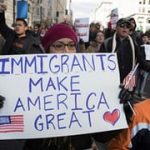 After weeks of rumors and tweets, Donald Trump announced his decision to repeal the Deferred Action for Childhood Arrivals program, known as DACA. Attorney General Jeff Sessions, a notorious racist and anti-migrant advocate, broke the news with the gleeful expression he reserves for when he's destroying the lives of thousands of Latino or Muslim or Black or Indigenous people.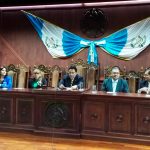 Should Morales be impeached, or resign, Vice President Cabrera will take over his job, yet press reporting indicates Cabrera is implicated in the same crimes as Morales; protesters are also calling for Cabrera's prosecution. Should both the President and Vice President be impeached, Congress will choose the successor.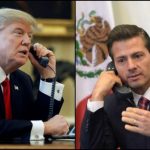 The Washington Post published the full transcript of the January 27 phone call between Donald J. Trump and Mexico's President Enrique Peña Nieto and it has stirred up the usual voyeuristic interest in the inner workings of the U.S. president's disturbed mind. But more than that, it reveals the bizarre relationship between an ego-driven domestic agenda and a rudderless and opportunistic foreign policy.
Venezuela divided: a closer look at politics
Laura Carlsen on plight of mothers of the missing
September 14, 2017
This post is also available in: Spanish
Legal Pot in Mexico: Everything You Need to Know by Michelle Janikian
August 7, 2017
May 29, 2017