FEATURED CONTENT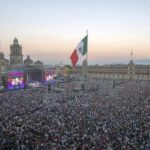 There's no doubt that after the blue skies and sunshine of December 1st, there are already clouds on the horizon. But the role of an engaged citizen cannot be to simply cross your arms and watch the storm roll in while saying "I told you so". Giving President López Obrador the benefit of the doubt is to replicate the old styles of rulers who demanded unconditional support for their actions and cloaked themselves in authoritarian power and self-praise. Seeing treachery before it happens ignores the need for facts-based judgement and closes doors.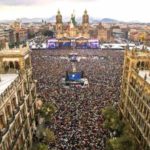 Andrés Manuel López Obrador was inaugurated Saturday, in a ceremony unlike any other seen in Mexico. What's next for the new president?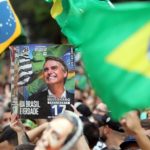 The victory of the extreme right candidate, Jair Bolsonaro, in Brazil's presidential elections and the fall of the Workers Party are having a profound impact on the rest of the countries of Latin America. These dramatic events require close analysis on the left– to learn from what happened and avoid being shut out as an option for change, and to prevent further victories of the ultra-right.
Hecho en América: Caravana migrante
From Mexico: Jill Anderson
Hecho en América: el trasfondo del éxodo centroamericano
May 27, 2018
This post is also available in: Spanish
Laura Carlsen on the Globe Post about the Mexican General Election. Read Here. 
November 17, 2017
September 14, 2017
This post is also available in: Spanish
Laura Carlsen is quoted in Rolling Stone Magazine Read Here.