FEATURED CONTENT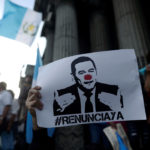 A democratic crisis is deepening in Guatemala, with human rights and rule of law increasingly under assault. Forty-four Nobel laureates, alarmed by the growing and dangerous disregard for justice, issued an open statement urging Guatemalan authorities to safeguard peace and democracy in Guatemala.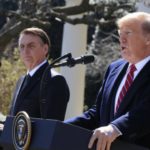 In March, Brazilian President Jair Bolsonaro visited U.S President Donald Trump to discuss deepening relations between their countries. In their joint statement, the two presidents agreed to "catalyze investment in the Amazon region".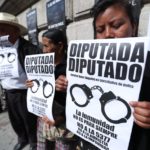 Today the battle is in Congress, and the deputies who serve impunity, regardless of the violation of international treaties, are doing everything they can to approve the amendments to the National Reconciliation Law and guarantee impunity.
Interview with Robert Reich: Closing the Border to Mexico is "Insane"
Interviews From Mexico: Wendy Figueroa
Interviews from Mexico: Elvira Madrid, Brigada Callejera (Street Brigade)
Global Exchange: "Venezuela's crisis: Is there any good way out?"
Laura Carlsen on Friday's KPFA news roundup: Venezuela, the wall-asylum-Trump's shutdown, Syria and the teachers' strike
An Open Letter to the United States: Stop Interfering in Venezuela's Internal Politics