FEATURED CONTENT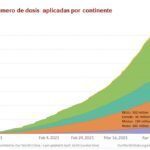 The situation in Latin America is serious. Only enough doses are available to vaccinate 5% of the population during a period of high infection rates and a rising death toll that have forced many countries in the region to reimpose confinement orders in the face of a collapse of its hospital services capabilities.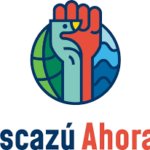 The Escazú Agreement is the first treaty in the world to contain specific provisions on human rights defenders in environmental matters.
During the Trump administration, the U.S. deported an average of 275,725 people per year, almost the same number of workers – 257,667 – brought by growers last year to labor in U.S. fields. Contract laborers on H2-A visas now make up is a tenth of the U.S.'s total agricultural workforce – an increase of more than 100,000 in just six years.
Dia de Refugiados. De la serie Voces de la diferencia, de la Corte Suprema
Central American Caravan for the Disappeared Seeks to Reunite Families
Mexico's Dilemma: Tariffs or Impose Trump's Draconian Immigration
Friday Round Table: News Analysis on Voter Suppression, Border, Filibuster, Atlanta killings
America's Program Director Laura Carlsen sat in on Sojourner Truth's "Friday Round Table: News Analysis on voter suppression, the situation of children on the southern border, the filibuster, and the Derek Chauvin trial" with Gerald Horne and Jackie Goldberg.
Check out the podcast here!
Pan-American Unity vs. CV-19
A Global Exchange webcast with Laura Carlsen and other guests from Colombia, Ecuador, El Salvador, Brazil, Canada, and the U.S.
Check out the broadcast here.
KPFK Friday Roundtable April 17, 2020
Laura Carlsen joins Dr. Gerald Horne, L.A. educator and activist Jackie Goldberg and host Margaret Prescod to discuss COVID-19, Trump's plan to re-open the country, testing, the cut-off of funds to WHO and where we go from here.
Listen in to the podcast here.