FEATURED CONTENT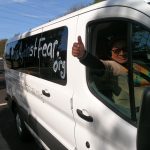 Union members, migrants, government officials and grassroots organizers chanted and marched before stepping up to the mike in the shadow of the Federal Building in Sacramento to tell their stories and make promises. The Caravan against Fear is under way in California.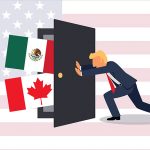 While the union representatives met in Mexico City, in Washington Trump signed two executive orders about commerce. One requires a report on deficits in trade relations that seeks to identify unfair practices and the other orders the application of anti-dumping sanctions. Actually, there is nothing new in either.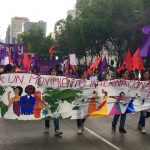 Feminism will never defeat the Trump patriarchal revival in the U.S. or the resurgence in the rest of the world unless it embraces its nature as profoundly anti-systemic. As the system becomes more deadly and alienating, women's defense of life and their stands against impunity present a radical challenge.
Laura Carlsen on the progress and peril for women in Latin America
Laura Carlsen on Trump's meeting with President Nieto
March 20, 2017
This post is also available in: Spanish
Laura Carlsen's contribution for CounterPunch magazine talking about Women-led Movement's. Read it HERE
March 3, 2017
This post is also available in: Spanish
Read Laura Carlsen's article "Trump's New Initiative Is a Front for Anti-Immigrant Propaganda" on Fortune Magazine here
November 17, 2016
This post is also available in: Spanish
Laura Carlsen speaks on KPFA about US-Mexico relations under Trump and presidential influence on immigration policy. Listen here