FEATURED CONTENT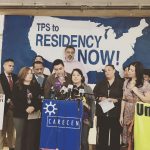 Salvadorans protected by TPS in the United States were hit with a low, hard blow. The administration of Donald Trump canceled the program, a move that impacts more than 200,000 Salvadorans who have lived in the country for more than 15 years.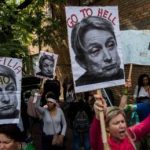 Far-right and evangelical fundamentalist groups are censoring art exhibitions in Brazil, based on an extreme-right 'gender ideology'.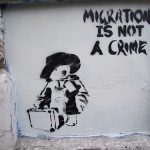 Instead of demonizing the idea of open borders, it's time to embrace it, to demonstrate with facts the benefits of migration and migrants, in addition to remedying the causes of forced migration. To do this we have to understand what worked about the Trump narrative as we reject it, and propose alternatives, in addition to denying the lies.
Laura Carlsen on causes of gender-based violence in Mexico for CGTN
Earthquake in Mexico Unearths Years of Corruption
November 17, 2017
September 14, 2017
This post is also available in: Spanish
Laura Carlsen is quoted in Rolling Stone Magazine Read Here.
August 7, 2017