Featured Articles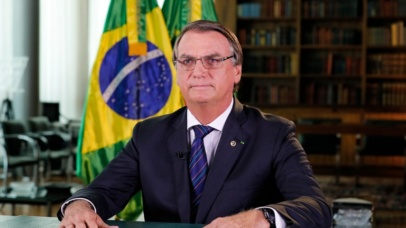 The Parliamentary Commission of Inquiry (CPI) that investigated president Jair Bolsonaro's handling of the Covid 19 pandemic presented its report in October 2021. The conclusions of the investigation are bad news for the Brazilian president. The Covid CPI calls for the indictment of the president for at least nine crimes, among them crimes against humanity.
Join our newsletter for the latest on Latin American Policy and News updates and follow us on social media more information.
We depend on your participation through donations to survive. If you can, please consider making an on-going commitment to support–our sustaining members are especially vital to our work.
The Heat: U.S. migrant crisis
'Remain in Mexico' policy exposes migrants to horrific abuse.
Under the recently reinstated policy, asylum seekers at the US border are vulnerable to 'torture, rape, and death'. Check out this report on Al Jazeera with Laura Carlsen. Click here.
Mexico's elections on KPFA radio
Local candidates were killed in the run up to Mexico's recent election.
Laura Carlsen
 (
@LauraECarlsen
), Director of the Mexico City-based Americas Program joins us to analyze the political climate in Mexico following its midterm election which saw a 51% voter turnout.
Listen to the show here, at 0:08 – 36 .