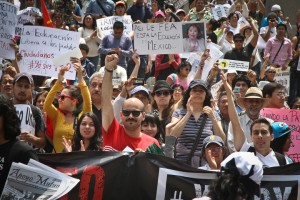 Dear Friends and Readers,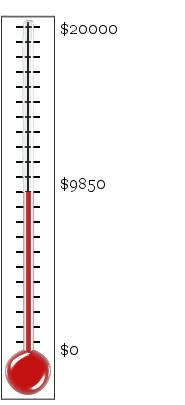 Our Americas Program team is coming off a hectic couple of weeks observing and writing on the Mexican elections. You can find much of our coverage here.
The Mexican elections reminded the world that Latin America has become a point of reference for issues of: the drug war and its costs, the debate between progressive and neoliberal governments, the defense of human and democratic rights, environmental and social concerns and the expansion of extractive industries–just to name a few. During this month, both international media and Internet readers turned to us for our reading of the elections.
We're convinced that we provide a unique and needed voice in international dialogues on U.S. policy and events in Latin America, by providing  an independent, bilingual forum for writers from the North and South to share their views. But the Americas Program is currently suffering a severe funding shortage. We will be forced to shut down completelyvery soon unless we can establish a minimal funding base.
We need your help.
We're turning to our readers to ask you to become our lifeline. We've calculated that if fewer than half of you pledge just US$10 a month ($120/year), along with a core of major donors, we can create a permanent funding base that will enable our small program to continue to exist as an independent and original source of information on what goes on in the Hemisphere.
To keep the Americas Program alive, click on the donation links below:
Warm Regards,
Laura Carlsen
Director of the Americas Program
http://www.americas.org/
Americas Program blogs:
http://americasmexico.blogspot.com/
To send a check, make it out to the Center for International Policy, noting Americas Program in the memo line and mail to: 1717 Massachusetts Ave. NW, Suite 801,Washington DC 20036.
For the Institutional Membership of $500 per year, we offer CEPCO coffee and  specialized webinars
with Americas Program analysts and Latin American writers as well as curriculum guides on top issues: drug war, food sovereignty, immigration, economic integration, etc.The core of the Americas Program lies in our partnerships. We've been working alongside the Oaxaca State Coordinator of Organic Coffee Producers (CEPCO) since its founding assembly more than 20 years ago. We've joined forces to offer our members a gift of fair-trade coffee. Everyone wins – small coffee growers can sustain their families, the Americas Program can sustain our work, and you can start your day with a delicious cup of Oaxacan mountain-grown coffee!