FEATURED CONTENT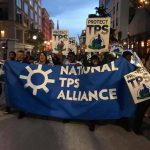 In an effort to stain the reputation of thousands of Latinos living in the United States and justify his anti-immigrant policies, Trump is exploiting the fear that the MS generates.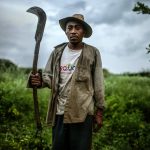 The Temer administration continues to threaten to favor Brazilian agriculture at the price of one of Brazil's greatest riche– the environment. Progressive sectors of society worry that the rise of agribusiness hides severe labor and environmental costs.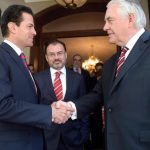 Tillerson's visit stirred the already muddied waters of Mexican politics. It did nothing to repair the binational relationship and increased, rather than allayed fears regarding the Trump administration's policies against Mexican migrants, the border wall, the failed drug war or possible plans to block the center-left in the upcoming elections.
PEN Lecture Series – Laura Carlsen
From Mexico: María de Jesús Patricio Martínez (Marichuy)
November 17, 2017
September 14, 2017
This post is also available in: Spanish
Laura Carlsen is quoted in Rolling Stone Magazine Read Here.
August 7, 2017