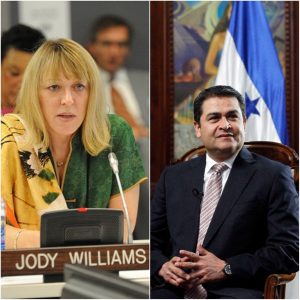 President Juan Orlando Hernandez
Office of the President of the Republic
Tegucigalpa
Dear President Hernandez,
I write as Chair of the Nobel Women's Initiative, and on behalf of six women Nobel Peace Prize Laureates, to express our grave concern regarding the human rights violations currently taking place in Honduras since the November 26 elections.
As you may know, Nobel Women's Initiative led a delegation of Nobel Peace laureates and human rights experts to your country late in October, prior to the elections. We heard compelling testimonies from a wide range of Hondurans, and women human rights defenders in particular. They all reported high levels of state violence and the arbitrary arrests of citizens who dare to speak up against human rights abuses.
Since the elections, prominent journalists, human rights experts, and many of our partners in Honduras have sent disturbing reports of brutal acts of violence and excessive use of force by the Honduran public security forces, directed at peaceful demonstrators protesting reports of electoral fraud.
Fourteen people have already died at the hands of security forces, most of them from bullet wounds and tear gas. Human rights experts have documented cases of at least 51 wounded persons and more than 800 detained. Many of these protesters are young people, who represent the future of Honduras. We are also deeply disturbed by the sabotage of Radio Progreso's transmissions, which remains off the air in the capital city.
Peace and freedom of expression are the central tenets of any democratic process.
Your government's repressive measures violate international and national law and deeply undermine the legitimacy of the electoral process. They create a hostile, violent context that curtails basic freedoms, which are essential for a peaceful transfer of power.
Violence against peaceful citizens exercising their right to demonstrate must stop.
We call on you to ensure the protection of all Hondurans, especially human rights defenders, members of the opposition and journalists.
We are urging the international community —the U.S. and Canadian governments in particular— to publicly denounce the violence, and join the call for a fair and transparent electoral recount with the presence of international and regional electoral observers.
Sincerely,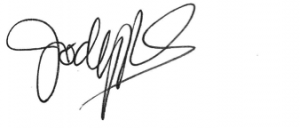 Jody Williams
Nobel Peace Laureate (1997) – USA
Chair, Nobel Women's Initiative
cc:
Supreme Electoral Tribunal of Honduras
Ambassador of the United States to Honduras
Ambassador of Canada to Honduras