Recent Posts by Nobel Women Laureates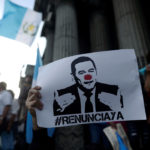 A democratic crisis is deepening in Guatemala, with human rights and rule of law increasingly under assault. Forty-four Nobel laureates, alarmed by the growing and dangerous disregard for justice, issued an open statement urging Guatemalan authorities to safeguard peace and democracy in Guatemala.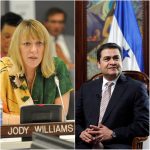 Nobel Women Laureates are urging the international community —the U.S. and Canadian governments in particular— to publicly denounce the violence, and join the call for a fair and transparent electoral recount with the presence of international and regional electoral observers.
Recent Comments by Nobel Women Laureates
No comments by Nobel Women Laureates