Recent Posts by Beverly Bell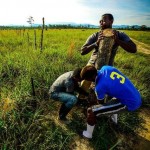 In 2015, the US Food Sovereignty Prize honors the Black Fraternal Organization of Honduras (OFRANEH by its Spanish acronym), Afro-indigenous farmers and fisherpeople who are defending their lands, waters, agriculture, and way of life.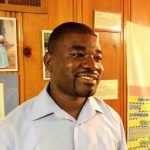 Some things never change. In Haiti, no matter the century or decade in question, one can be certain that: the state and elite are trouncing the rights and needs of the majority, the population is protesting to demand land and justice, and the international community is taking the wrong side.
Citizen Action in the Americas Discussion Paper Social Movements and Economic Integration in the Americas by Beverly Bell, Center for Continue Reading »
Written on November 1, 2002 at 12:00 am
Categories: Uncategorized
Recent Comments by Beverly Bell
No comments by Beverly Bell