Recent Posts by Blake Gentry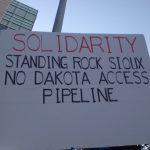 The basic principle at the core of demands of indigenous peoples at Standing Rock and at Loma de Bacum has been supported internationally by two former UN Special Rapporteurs for Indigenous Rights, and recently endorsed by the current Rapporteur, Victoria Tauli Corpus. That principle states that governments must ensure that companies consult with indigenous peoples prior to launching megaprojects and was first set out in the 2007 UN Declaration on the Rights of Indigenous Peoples.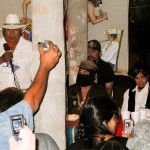 We shall follow the water, as Brother Moon instructs us, and remind the world every so often that it is not who you are that matters, but what you know. Our best scientists, it turns out, are Post Paris indigenous.
Recent Comments by Blake Gentry
No comments by Blake Gentry