Recent Posts by Diego González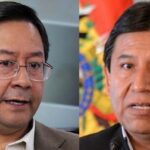 On October 18, Bolivia elects its president, vice president, and all the senators and deputies for a term ending in 2025. The election is a repeat of the October 2019 elections, which were annulled after a coup that led to the resignation and flight into exile of President Evo Morales. If everything goes as agreed, the country will regain the democratic path lost last year.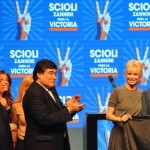 Primary elections in Argentina have confirmed the rumors. The ruling party, in its conservative strain embodied by the Governor of Buenos Aires Province, Daniel Scioli, can almost taste a final triumph with 38 %.
The Qom community of The Primavera is made up of some 4500 inhabitants. As is true with almost all indigenous communities in Argentina, their circumstances are virtually ignored in a society that thinks of itself as "descended from ships." However, the fight for land and territory that continues in their state of Formosa has grown to such a size that it has broken through the media barrier that usually keeps the interior of the country invisible to those in Buenos Aires.
Néstor Carlos Kirchner died Oct. 27 of a sudden heart attack. The former Argentine President and First General Secretary from UNASUR, died at the age of 60 years old at the peak of his political career. His wife, President Cristina Fernández de Kirchner will continue to run the country as she has been since December 2007. She will keep her governing role, but now without her operator, without the man who was willing to get his hands dirty, and loved it.
Written on November 23, 2010 at 10:52 am
Categories: Uncategorized
One year after taking office, Fernando Lugo is facing several crises simultaneously. On the one hand, there is the matter Continue Reading »
Written on September 24, 2009 at 8:40 pm
Categories: Uncategorized
Along with the United States and Argentina, Brazil is now one of the strongest bastions of agribusiness on a global Continue Reading »
Written on June 10, 2009 at 12:55 pm
Categories: Uncategorized
At the time, the Bolivian political opposition was again using underhanded arguments to block a government initiative. The debate revolved Continue Reading »
Written on June 8, 2009 at 4:12 pm
Categories: Uncategorized
Recent Comments by Diego González
No comments by Diego González