Recent Posts by Martha Pskowski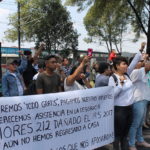 "As long as one single neighbor is still displaced from their home, the crisis that started with the earthquake continues," says Gabriel Macías of the Tlalpan United group of neighbors whose apartment complex collapsed in the Sept. 19 quake. Around him crowd dozens of journalists, neighbors and members of the "Topos", the moles, Mexico City's volunteer rescue crews.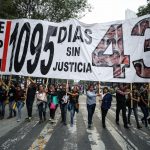 Tuesday marked three years since the search began for the 43 students disappeared in Iguala, Guerrero. Meanwhile dozens of families marked one week searching for their loved ones trapped in collapsed buildings after the September 19th earthquake.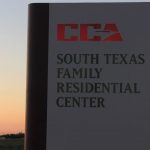 Dilley is home to a state prison and, since March 2015, the South Texas Family Residential Center, the largest family immigration detention center in the country. The women and children detained there have fled from Central America, South America, and as far away as Syria.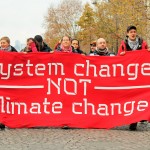 An international group of protesters filled the streets of the French capital to mark their "red lines" for climate justice. The Red Lines Coalition described the action as a way to, "honour past and future victims of climate change, driven by respect, determination and hope."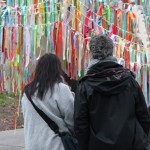 This was one of a host of creative actions and interventions this weekend in Montreuil, where the Citizen's Climate Summit and the World Village of Alternatives convened this weekend. The events brought together thousands of people from around the world to discuss climate solutions from the ground up.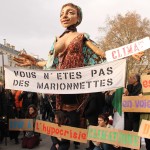 On Nov. 19, French authorities announced that under the State of Emergency all protests leading up to and during the COP21 Paris climate talks Nov. 30 to Dec. 12, were cancelled. Protests are defined as gatherings of more than two people with a political motive.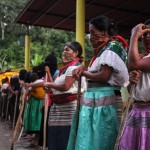 The masked representative of San Sebastián Bachajón, Chiapas, described how residents of this Tzeltal indigenous community reclaimed the entrance to the Aguas Azules waterfalls on Dec. 21, 2014. Although the government once again controls the Aguas Azules tollbooth, the resolve of the movement for local autonomy has not flagged after more than seven years of struggle.
Recent Comments by Martha Pskowski
No comments by Martha Pskowski