Democracy
Fujimori and her lawyers know they have lost the elections. What they are trying to do is to delay the process to generate chaos, uncertainty and terrorize the people.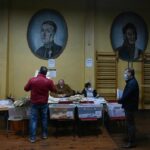 The May 15th and 16th elections in Chile, which encompassed concurrently the vote for the 155 delegates to the Constituent Assembly as well as the vote for municipal officials and regional governors, has exposed the dismal failure of the government and rightwing parties while sanctioning the triumph of the independent candidates.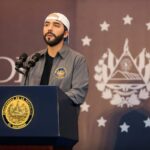 In less than a week, Salvadoran President Nayib Bukele and his Legislative Assembly have managed to lock in full political power in El Salvador, dismissing sitting Supreme Court justices and de facto naming new ones as well as a new attorney general, while passing legislation that grants immunity to loyal functionaries linked to irregular purchases during the pandemic.