Recent Posts by Ariela Ruiz Caro

The era of Trump marks a change that replaces the construction of hemispheric agendas with mere demands that other nations back up the U.S. government in its war policies, and an attitude of intolerance and aggression toward political situations that prevail in other countries of the region that contributes nothing to resolving them.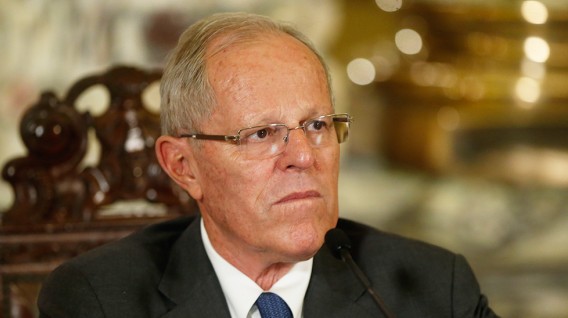 The inevitable resignation of the president of Peru represents a blow to the most genuine personification of economic power in Peru. On Feb. 23, first Vice President Martín Vizcarra assumed the presidency with a mandate to govern until 2021.
Eight years after negotiations began in May 2004, the U.S.Colombia Free Trade Agreement (FTA) came into force on May 15. Continue Reading »
Written on June 1, 2012 at 4:14 pm
Categories: Uncategorized
Statements by Microsoft Chairman Bill Gates that Peru doesn't need international assistance because it is a middle-income country have led Peruvian authorities to take a hard look at the nature of our economic growth.
Written on March 21, 2012 at 4:35 pm
Categories: Uncategorized
After President Ollanta Humala's state visit to Venezuela Jan 7, and despite some adverse reactions to the visit in Peru, Humala announced that the two countries have "succeeded in turning away from the bilateral politics of the past in which nothing major had been accomplished in diplomatic, commercial and cultural relations."
Written on February 3, 2012 at 10:49 am
Categories: Uncategorized
Recent Comments by Ariela Ruiz Caro
No comments by Ariela Ruiz Caro