Recent Posts by Ariela Ruiz Caro
Fujimori and her lawyers know they have lost the elections. What they are trying to do is to delay the process to generate chaos, uncertainty and terrorize the people.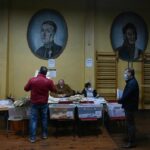 The May 15th and 16th elections in Chile, which encompassed concurrently the vote for the 155 delegates to the Constituent Assembly as well as the vote for municipal officials and regional governors, has exposed the dismal failure of the government and rightwing parties while sanctioning the triumph of the independent candidates.
Written on June 1, 2021 at 12:00 pm
Categories: Democracy and Society, Featured Content, Human Rights

Tags: Chile, Constituent Assembly, constitution, Democracy, human rights, Neoliberalism, Sebastian Piñera, SOUTH AMERICA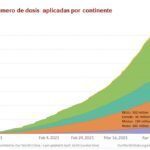 The situation in Latin America is serious. Only enough doses are available to vaccinate 5% of the population during a period of high infection rates and a rising death toll that have forced many countries in the region to reimpose confinement orders in the face of a collapse of its hospital services capabilities.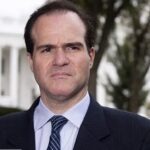 Argentina, Chile, Costa Rica and Mexico proposed suspending the election for president of the Inter-American Development Bank (IDB), scheduled for September until March 2021, to prevent Donald Trump's National Security Adviser for Latin America, the Cuban-American Mauricio Claver-Carone, from taking over the powerful regional post.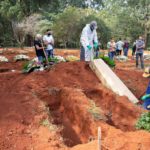 On May 23, the World Health Organization (WHO) announced that the epicenter of COVID-19 had moved to Latin America, particularly South America. The region now has the highest number of new cases and deaths in the world.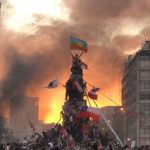 After the outbreak of the most intense and massive social protests ever recorded in the history of Chile, on November 16 the government and most political parties signed an agreement to restore peace and public order and initiate a process to draft a new constitution.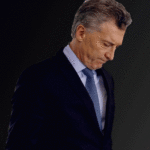 The overwhelming defeat of President Macri in the primary elections of August 11 and the failure to achieve any of the benchmarks agreed to in the Stand-By Agreement with the IMF a year ago, have produced economic anxiety with unpredictable social and political consequences.
Recent Comments by Ariela Ruiz Caro
No comments by Ariela Ruiz Caro