Recent Posts by The Mesoamerican Working Group (MAWG)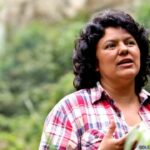 The March 2, 2016 murder of Honduran indigenous rights defender Berta Cáceres, Coordinator of the Lenca organization COPINH, provoked indignation in Honduras and around the world. Berta was murdered while supporting Indigenous Lenca communities in opposing the Agua Zarca Hydroelectric Project that was being advanced through a public limited company created for the project, Desarrollos Enérgeticos S.A. (DESA).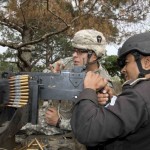 When violence is attacked with violence, women become both victims and defenders. They are disproportionately and differently affected by violence, violation of human rights and the erosion of community. Yet Mesoamerican and the U.S. governments continue to fund militarist enforcement policies framed as counternarcotics or anti-terrorism that arm and train men to patrol and control the population that put women at great risk.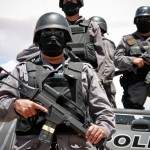 U.S. security policy in Mexico and Central America, focused on militarized counter-narcotics efforts known as the war on drugs, has had severely negative effects on the region. This report analyzes the effects in four areas – militarization, drug policy, violence against women and forced migration—and examines the impact of this security policy on three countries: Mexico, Guatemala and Honduras.
Recent Comments by The Mesoamerican Working Group (MAWG)
No comments by The Mesoamerican Working Group (MAWG)