Recent Posts by Clayton Conn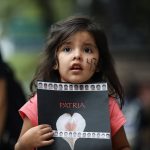 Three years since 43 students were forcibly disappeared by the state and eight days since a powerful earthquake struck Mexco City, Mexicans marched in honor and in mourning of those lost.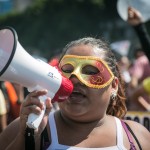 This past year sex workers' organizations in Mexico City filed legal injunction 112/2013 which prompted the Federal Judiciary to oblige the government of Mexico City to legally recognize sex work as unpaid labor. For activists and sex workers, this decision is considered an "unprecedented victory".
Written on May 13, 2014 at 6:48 pm
Categories: Uncategorized
Undeterred by mounting death threats and intimidation, a group of mothers whose daughters have disappeared from Ciudad Juarez, traveled to Mexico City to mark International Women's Day with demands for justice for their missing loved ones and to mourn the mounting epidemic of violence toward women in Mexico.
Audio interview with Chihuahua Autonomous University Professor Roberto Ransom. Ransom was an organizer with the welcoming committee for the Caravan for Peace with Justice and Dignity, which arrived in Chihuahua June 9th.
Recent Comments by Clayton Conn
No comments by Clayton Conn