Recent Posts by fronteranortesur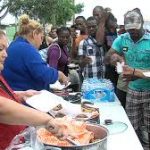 Since last spring, an estimated 13,000 Haitians and other foreign nationals have arrived in Baja California, with varying estimates of anywhere from 10,000 to 40,000 more on the way.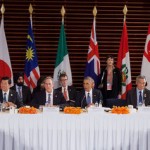 Yet like NAFTA before it, the TPP could open the door wide to greater and more lucrative opportunities for a generally unspoken class of entrepreneurs lurking in the midst–drug traffickers.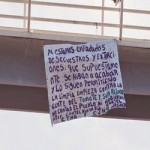 Despite recurrent pronouncements of death by some U.S. and Mexican officials, high-profile organized crime groups continue operating and shedding blood south of the border. Tijuana, where control of both the local and export drug business is the prize of contention, figures once again as a significant flashpoint of violence.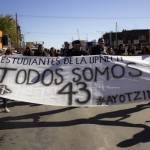 On a day when the world protested state violence against the Mexican students of the Ayotzinapa rural teachers college, Ciudad Juarez was no exception.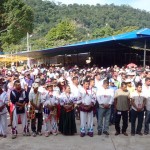 Representatives of Mexico's indigenous peoples have issued a new declaration and announced upcoming mobilizations to further their cause.
February's freezing fury has left a path of crumpled crops, pummeled harvests and dashed dreams in the countryside of northern Mexico. Hardest hit was the northwestern state of Sinaloa, known as the"Bread Basket of Mexico," where about 750,000 acres of corn crops were reported destroyed after unusually cold temperatures blanketed the north of the country in January and early February.
The military coup in Honduras is providing an unexpected test of Mexico's immigration and refugee policies. On Friday, July 3, Continue Reading »
Written on July 8, 2009 at 7:23 pm
Categories: Uncategorized
Recent Comments by fronteranortesur
No comments by fronteranortesur