Recent Posts by Laura Carlsen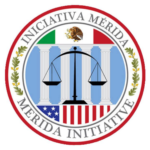 If this announcement, like previous ones, is merely a way of marking rhetorical distance from the U.S. government without charting a completely different and sovereign national security policy, we´ll be where we started–with uncontrolled violence in many parts of the country.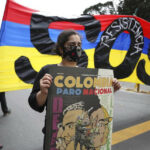 his phase of resistance began with a shout of protest against a new policy that would levy taxes on basic products and services, raising the cost of living in a country where unemployment, poverty and inequality are at  unprecedented levels. It has now become a struggle between extermination and emancipation.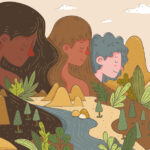 This Earth Day, four women defenders from four countries came together to reflect on their struggles defending the body-territory. They emphasized that the relationship of women's bodies with the earth, its natural resources, and the mutual care that this implies, is reflected in the types of threats and forms of violence against women's bodies and against the earth that emanate from the same capitalist-patriarchal system that seeks total domination of both territories.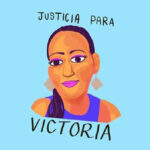 Femicide is a crime foretold, warns lawyer Karla Micheel Salas. Announced, frequently by the victim herself, in denunciations and desperate cries for help that are ignored by the authorities and society. Announced by the conditions of discrimination, threat and vulnerability in which so many women live. Announced, by the numbers of femicides that increase daily. Announced, because of the capitalist-patriarchal system in which we all live, a system that devalues the life of women, especially if they are poor brown migrants with disabilities.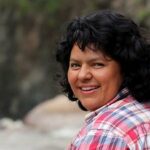 At the Civic Council of Popular and Indigenous Organizations of Honduras (COPINH), the organization that Berta Cáceres founded, they have Continue Reading »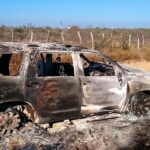 The scene is tragic and horrifying. Two burnt out vehicles containing 19 bodies, one of them riddled by 113 bullets, along the hellish slice of borderland in Tamaulipas, near the Nuevo León and Texas.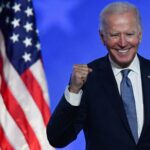 If any country on earth should be breathing a huge sigh of relief about now, it's Mexico. Four years of bashing, bullying, trade threats and white supremacist machinations now ends with the ignominious exit of Donald J. Trump.
Recent Comments by Laura Carlsen
No comments by Laura Carlsen