Recent Posts by Orsetta Bellani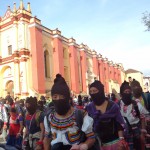 Thousands of members of the bases of the Zapatista Army for National Liberation marched briskly through San Cristobal de las Casas on Oct. 8. The long river of Zapatistas moved silently, carrying signs that read "Your rage is ours", "Your pain is our pain" and "You are not alone".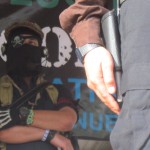 Subcomandante Marcos no longer exists. The Zapatistas resolved to destroy him, just as they decided to create him during the January 1994 uprising." Exclusive report of the Americas Program from La Realidad, Chiapas.
Recent Comments by Orsetta Bellani
No comments by Orsetta Bellani