Recent Posts by Tom Hayden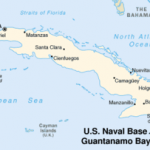 The Obama administration should be conducting talks at the highest levels, if it has not already begun, in order to correct the injustice of Guantanamo not only as a torture site but as a violation of the sovereignty of a state with whom our government finally is normalizing relations.
For now, hawk talk is being toned down dramatically in response to Latin American pressure and grisly evidence of the Drug War's failures. As for Cuba, Obama will have to move toward better relations over the fierce opposition of Cuba Lobby hard-liners, like Miami Rep. Ileana Ros-Lehtinen.
Written on May 21, 2013 at 6:44 pm
Categories: Uncategorized
President Obama has replaced his senior Latin American advisor, Dan Restrepo, because of embarrassing heat the president took over his Continue Reading »
Written on August 14, 2012 at 11:22 am
Categories: Uncategorized
By Tom Hayden. Longtime gang peace process advocates in Los Angeles announced new support for the 11-week truce called by incarcerated Mara Salvatrucha and 18th Street gang leaders, which has sharply reduced homicides in El Salvador.
Written on June 9, 2012 at 9:59 pm
Categories: Uncategorized
Recent Comments by Tom Hayden
No comments by Tom Hayden