Recent Posts by Edicion_Americas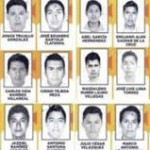 Mexico is facing its worst political crisis in decades. U.S. policy has contributed to the crisis by funding corrupt security forces responsible for crimes against their own population.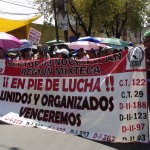 On September 1, day of the State of the Union Address by president Enrique Peña Nieto, thousands of teachers went on the street to protest against the education reform.
Written on September 10, 2013 at 11:24 am
Categories: Uncategorized
This in-depth report looks at the Inter-American Development Bank (IDB) and how its policies have led to displacement and forced migration in Latin America. The report studies IDB megaprojects in Mexico, Colombia, Brazil and Honduras and their effect on Latin Americans.
The arrest of Alan Gross in Cuba last December has proven to be a major headache for the Obama administration. Continue Reading »
Written on April 30, 2010 at 11:12 pm
Categories: Uncategorized
As the IDB (the Inter-American Development Bank) meets in Cancun this month to celebrate its 51st anniversary, its governors Continue Reading »
The International Pre-Electoral Observation Mission to Colombia was led by Global Exchange, with the participation of professionals, analysts, and citizens Continue Reading »
The following is the preliminary statement of the International Pre-electoral Observation Mission, presented Feb. 15 to the Colombian press in Continue Reading »
Recent Comments by Edicion_Americas
No comments by Edicion_Americas