National Reconciliation Law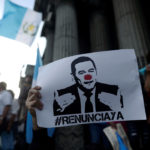 A democratic crisis is deepening in Guatemala, with human rights and rule of law increasingly under assault. Forty-four Nobel laureates, alarmed by the growing and dangerous disregard for justice, issued an open statement urging Guatemalan authorities to safeguard peace and democracy in Guatemala.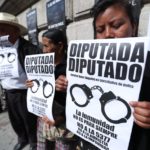 Today the battle is in Congress, and the deputies who serve impunity, regardless of the violation of international treaties, are doing everything they can to approve the amendments to the National Reconciliation Law and guarantee impunity.