United States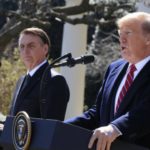 In March, Brazilian President Jair Bolsonaro visited U.S President Donald Trump to discuss deepening relations between their countries. In their joint statement, the two presidents agreed to "catalyze investment in the Amazon region".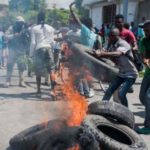 Almagro, who took office in 2015, has been one of the most aggressive leaders of the OAS in representing U.S. interests, often violating the OAS charter in the process. But the perverse violation of the organization's commitment to democracy in the name of democracy is not new.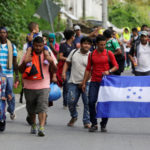 The Washington Post reports that the Trump administration has the support of the upcoming Mexican administration headed by Andrés Manuel López Obrador, to drive a plan entitled "Remain in Mexico".  This plan would consist of the applicants for exile who arrive to the Southern Border being returned to Mexico to wait for a resolution in their case in the United States' courts.