Recent Posts by Gabriel Leao
After six days of fighting for his life in an intensive care unit in a Amazonas state hospital, a 15-year-old Yanomami teenage boy died in April 9 from complications caused by the coronavirus. The boy's death sounded the alarm for Brazil's Indigenous peoples who now face the fear of the virus alongside the stress of increasing criminal activities and government policies.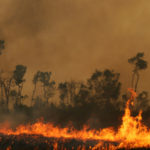 The fires that started August 16 are still raging in the Amazonian jungle. Although they no longer make international headlines, they have destroyed more than 12 million hectares.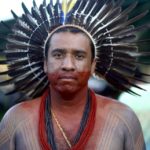 Brazilian President Jair Bolsonaro's willingness to open Indigenous reserves to mining, agriculture and infrastructure has triggered a rise in invasions of indigenous lands by armed gangs of land grabbers, causing constant fear in indigenous communities.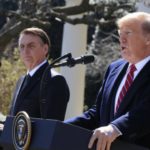 In March, Brazilian President Jair Bolsonaro visited U.S President Donald Trump to discuss deepening relations between their countries. In their joint statement, the two presidents agreed to "catalyze investment in the Amazon region".
Written on April 10, 2019 at 11:01 am
Categories: Democracy and Society, Land and Territory, social movements

Tags: Amazon, Brazil, environment, ILO Convention 169, indigenous rights, Jair Bolsonaro, SOUTH AMERICA, Trump, United States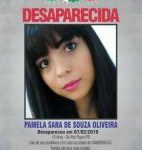 Asked if Brazilian women are more prone to disappear, Moreno reacts with indignation. "If we had more accurate and realistic data, we could understand if it is men or women who disappear most and the many reasons behind it."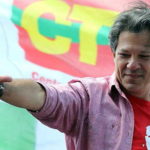 After a major defeat in the first round, the Brazilian Workers' Party and progressives are pinning their waning hopes on a second-round miracle for candidate Fernando Haddad.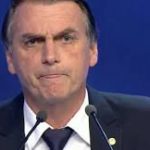 Supported by evangelical churches and the right, Brazil's far-right presidential candidate is hoping his extreme views can convince a majority.
Recent Comments by Gabriel Leao
No comments by Gabriel Leao