Recent Posts by Nicole Rothwell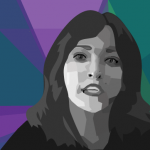 Nadia's strength, creativity, bravery and determination to create a world of justice is a legacy to learn from. It's vital to follow Nadia's lead, to seek justice for her, Yesenia, Mile, Alejandra, Rubén, and the thousands of other victims of human rights violations in Mexico. It is crucial to continue the fight to change our world so this epidemic of violence against women, and women human rights defenders comes to an end. Women of the world have the right to live full lives, and to be their whole selves, in peace.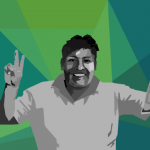 It's been two years since Rocío Mesino, environmental and human rights activist, was shot to death in broad daylight in the Mexican state of Guerrero while helping rebuild a community destroyed by a hurricane. It's been two years of impunity, and a rise in violence against women human rights defenders, defensoras, in Mexico. Rocío is one of many defenders who lost her life for protecting others.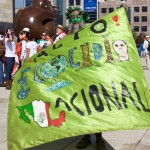 Thousands of people gathered at Mexico City's symbolic Monument to the Revolution, demanding climate justice and respect for the environment in anticipation of the COP21 talks in Paris. A mix of environmental organizations, families and concerned citizens joined cities around the world, on Nov. 29 as world leaders from more than 190 countries arrived at the annual climate conference to discuss the current crisis and agree on plans to eradicate climate change.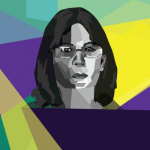 The defensoras, or women human rights defenders, embody courage every moment as systematic violence has broadened its target toward them as a way to disempower women activists, weaken movements for social change, and maintain the patriarchal, militarized Mexican State. Women human rights defenders risk their lives every day to create a Mexico where being a woman doesn't inherently mean a doomed fate.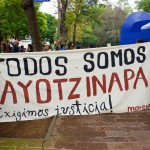 The traumatic events in Iguala and the inadequate, even corrupt, state response has provoked mourning and indignation. The attacks, assassinations, and disappearances of the Ayotzinapa students awakened the consciousness of Mexico, and much of the world, by connecting various fights for justice that all share this widespread commonality: a rejection of state-sponsored violence, and an affirmation of the power of rising up together to fight for a world that values human lives.
Recent Comments by Nicole Rothwell
No comments by Nicole Rothwell