Recent Posts by Kent Paterson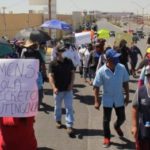 Ciudad Juarez has a long history of crises–foreign invasions, revolutions, economic recessions tied to the United States, the 9-11 border Continue Reading »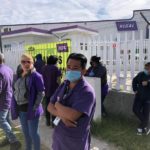 As the COVID-19 coronavirus began walloping Mexico, wildcat strikes by assembly plant workers concerned about their health and their futures rippled across the country during March and April.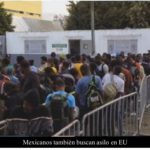 For the past year, Ciudad Juarez has been a flashpoint of the migrant and refugee humanitarian crisis gripping the U.S.-Mexico border. Now hundreds of other people-mainly women and children-are camped out at the international bridge, but this latest group of refugees is Mexican.
Ciudad Juarez on the Chihuahua-Texas border has historically been a nexus of migration and global capital flows. Now that the presidency of Donald Trump has revived international debates on both, the international small farmers' organization, Via Campesina, gathered from around the world there in early November to examine the connections between low-wage work, migration and the environment.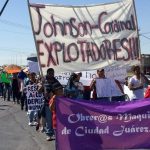 Low wages paid to Mexican workers continue to be a contentious issue as the three-way talks for a new North American Free Trade Agreement (NAFTA) proceed.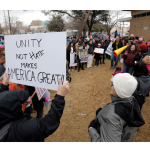 May Day is a transnational event in the Paso del Norte borderlands of El Paso-Ciudad Juarez-southern New Mexico. At this year's demonstrations, U.S. and Mexican activists joined together to denounce Trump administration immigration policies, current and looming wars, Peña Nieto administration economic and labor reforms, femicides, the forced disappearance of the 43 Ayotzinapa college students, attacks on workers, and Mexico's pending internal security law.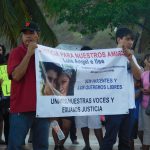 Zihuatanejo and the case of Luis Quintana and Ilse Ramirez stand as another important test of the rule of the law, respect for human rights and the prospects for democratic change in Mexico.
Recent Comments by Kent Paterson
No comments by Kent Paterson