Recent Posts by Simon Schatzberg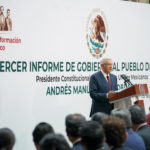 Mexican President Andrés Manuel López Obrador delivered his first state of the union address on September 1 from a position of strength, in spite of the fact that the first nine months in office have failed to produce results in several key areas.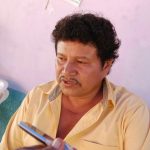 Knowing that his life was in danger, Abarca began to raise his public profile. In July 2009, he traveled to the Canadian Embassy in Mexico City to deliver a message about Blackfire's conduct and the threats to his person. A video from that visit shows him telling an embassy representative that Blackfire is using its employees as shock troops for violent attacks on activists.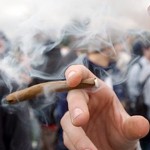 Mexico just joined the growing list of countries that have moved towards legalization of marijuana. In a ruling last Thursday, the Supreme Court of Mexico granted injunctive relief to a group of four plaintiffs who had filed a complaint in 2013 requesting to be able to grow, transport and consume marijuana.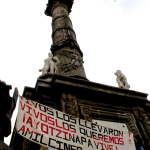 On Saturday, Sept. 26, which marked the first anniversary of the disappearances, at least fifteen thousand supporters representing a broad cross-section of Mexican society marched in the capital demanding justice for the students. Marching in contingents, organizations including student collectives, teachers' unions, indigenous organizations, leftwing political parties and Zapatista supporters showed their support for the families of the disappeared.
Recent Comments by Simon Schatzberg
No comments by Simon Schatzberg