Recent Posts by Victor M. Quintana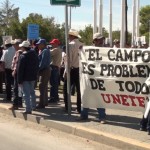 Outraged Mexican farmers arrived at the same bridges at the frontier with the United States this Monday. For ten hours they blocked the importation lane of the Córdoba/Americas international bridge that links the city of El Paso, Texas, with Ciudad Juárez in Mexico.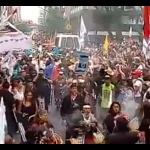 The three contingents of the Caravan in Defense of Water, of the Land, and of Work and Life converged in Mexico City on May 22. The Yaqui tribe led the caravans, heading out May 11, to traverse the entire country from three routes: northwest, northeast and the south.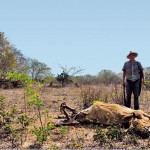 Rural Mexico is experiencing a crisis in human security crisis. The drastic transformation of public policies toward the agricultural sector, induced by programs of structural adjustment and trade liberalization especially the North American Free Trade Agreement (NAFTA), created conditions for the emergence of the multiple forms of violence in Mexican agriculture.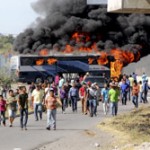 The drastic transformation of public agricultural policies–brought about by structural adjustment programs and the trade opening with NAFTA–generated the conditions for the emergence of multiple forms of violence in the Mexican countryside.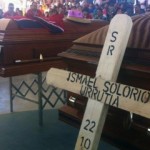 The movement for the defense of water in Mexico, led above all by farmers belonging to the organization, El Barzón, has had an initial and important victory: President Enrique Peña Nieto has just signed a decree that establishes a ban on drilling in areas of free extraction.
Less than a month ago, on World Water Day, the President signed an accord that provisionally suspends and prohibits the drilling of wells in so-called "free extraction zones," in other words, those areas in which users did not need to seek permission to drill, only to inform the authorities. From now on, express, legal, sustained, and documented authorization from the National Water Commission (Conagua) is required.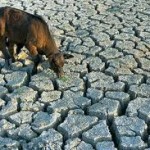 The three most threatened human rights on the planet today are the right to water, the right to a healthy environment, and the right to food. In Chihuahua these are ever-growing threats that have claimed two victims already. Ismael Osorio and Manuelita Solis, his wife, were murdered near Ciudad Cuauhtémoc on Oct. 23 while they defended these rights.
The famine in the Sierra Tarahumara reveals a problem that goes beyond the current crisis— it demonstrates the structural exploitation of the Rarámuri, O'odam, Warixó and Odame peoples. Facied with an outpouring of solidarity and concern in the local, national and international public, the Governor of Chihuahua, Cesar Duarte, has said recently that both the government and society owe a "historical debt" to the Indian people of Mexico's largest state.
Written on March 2, 2012 at 4:45 pm
Categories: Uncategorized
Recent Comments by Victor M. Quintana